Top flight curling takes over Nelson Curling Club at Open Cashspiel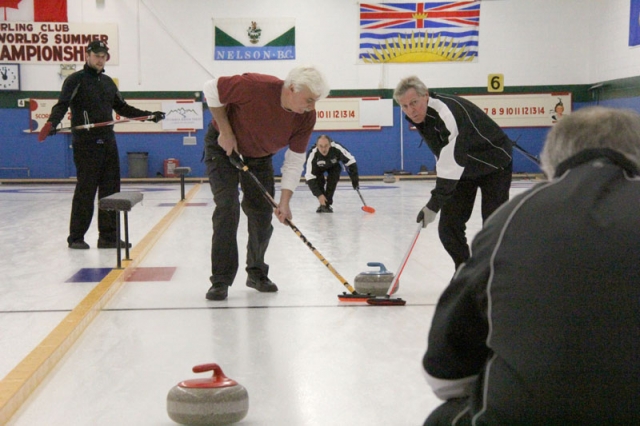 Sixteen elite curling teams from southern BC is in Nelson this weekend to compete in the 2014 Open Cashspiel at the Heritage City Curling Club.
The field includes rinks from around the Kootenay and Okanagan regions, which includes several former B.C. Champions.
Headlining the event is Tom Buchy of Kimberley, who qualified for the BC Men's Finals in 2013, Kent McHargue of Sparwood along with Nelson's Garry Meadows, Rob Wudkevich and Fred Thomson and Nando Salviulo.
The spiel opens Friday with the first draw at 6 p.m.
Curling continues Saturday with the final set for Sunday at 2 p.m.
The cashspiel is a prelude to the Kootenay Men's Zones hosted by Nelson December 5-7.
This event will qualify two teams for the Canadian Direct Insurance BC Men's provincial playdowns February 3-8 in Vernon.