Municipal candidates face music at Trafalgar Middle School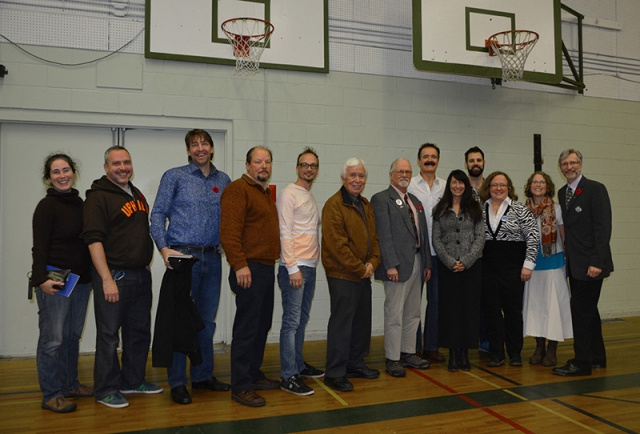 Some of the candidates in the upcoming municipal election were front and center during an All-Candidates Forum Thursday morning at Trafalgar Middle School in Nelson.
Candidates for Nelson City Council and Kootenay Lake School Board spoke to students, each for two minutes, during an assembly in the Trafalgar Gymnasium.
Candidates were then put to the test by the student body with questions from the audience.
Another advance polling date for municipal election is scheduled for Wednesday, November 12, 2014 at Nelson City Hall from 8 a.m. to 8 p.m.
Election day for all candidates in Regional District of Central Kootenay and The City of Nelson is slated for Saturday, November 15, 2014 from 8 a.m. to 8 p.m.