Mallard's Team of the Week —Trafalgar Thunder Girl's Volleyball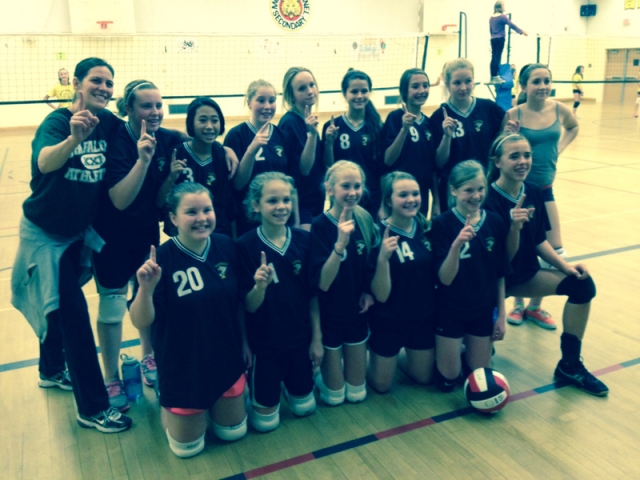 They're back in the Mallard's Team of the Week winner's circle.
The Trafalgar Girl's Volleyball team earned the elite status after capturing the West Kootenay Junior Girl's Volleyball Championships Saturday at Mount Sentinel Gymnasium in South Slocan.
It was Trafalgar versus Trafalgar in the final, with Trafalgar winning the title.
Mallard's Source for sports would like to bestow the honour on the Trafalgar squad of Team of the Week.
The squad includes: coach Staci Proctor, Amanda Creak, Maia Thibault, Alicia Griko, Lily Huttemann, Sophie Borhi, Mimi Lockhurst, Maia Robertson-Weir, Jaydon Rushton, Brynn Belland, Kristin Vanhorne, Rylee Zondervan, Michaela Anderson, Camryn Parnell, Bryce Winters, Reece Hunt, Shayla Elias, Olivia Kelly, Sophie Edney, Finn Pitcairn and Maren Kernan.