Mallard's Team of the Week —Mt Sentinel Wildcats Soccer Team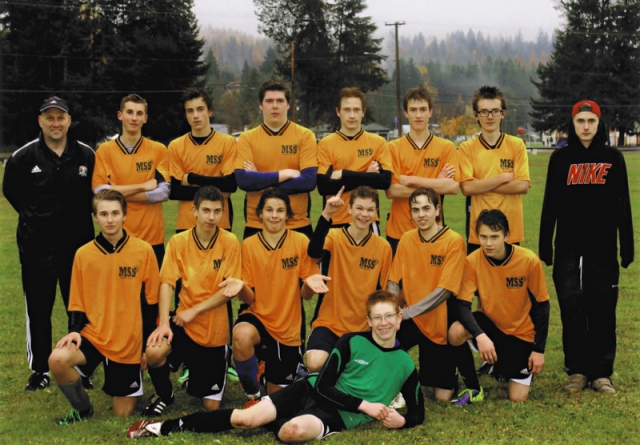 Considering the quality of the opposition at the single-A division, the Mount Sentinel Wildcats were pleased with their finish at the B.C. High School A Boy's Soccer Championships in Nakusp.
The Wildcats lost four very close games to elite teams from the Lower Mainland and Okanagan before defeating zone rival Nakusp to finish 15th overall.
Mallard's Source for sports would like to applaud the Cats for a job well done with Team of the Week honours.
The team includes, back row, coach Dan Szabo, Patrick Falle, Aaron Abrosimoff, Aslan Mackay, Johnny Johnson, Spencer Szabo, Denver Skey, assistant coach Devon Dunkley. Front, Kaden Ellis, Andrew Knapik, Carlos Berger, Bryce Twible, Lucas Raugust, Riley Osachoff and goalkeeper Erik Stewart.