2014 Grey Cup will not see BC Lions playing after Leos spanked by Als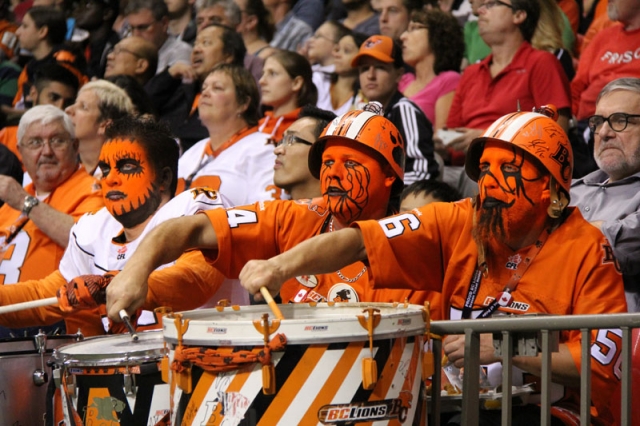 Grey Cup tickets in Vancouver will be hitting Craigslist in record numbers after the host team for the 2014 Canadian Football League Championsnhips,  the BC Lions, had their hat handed to them 50-17 by the Montreal Alouettes Sunday in the CFL's Eastern Semi Final.
The game was over minutes into the second half when the Als scored on three consecutive possessions — one to conclude the first half and two in the third quarter.
Montreal quarterback Jonathan Crompton threw two touchdown passes, backup Tanner Marsh ran for another two and defensive back Jerald Brown returned a fumble 103 yards
BC vaunted defence was no match for the Alouettes with an offence that produced no points until the game was basically over.
Shawn Gore and Ernest Jackson scored eight-yard touchdowns for BC. Paul McCallum kicked a first half field goal while
Quarterback Kevin Glenn could not get anything going for BC, going 4-for-15 with 41 passing yards and one interception.
Montreal now meets Hamilton in the Eastern Final. BC was playing in the East Semi Final on the cross over after finishing the regular season with a better record than the third-place team — Toronto Argonauts — in the East standings.
The winner meets the West Champ in the 2014 Grey Cup, November 30 in Vancouver at BC Place.