Selkirk College welcomes past grads to community barbecue at Rosemont Campus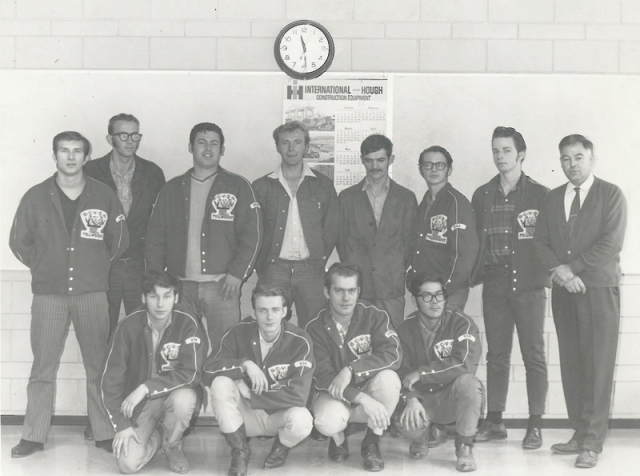 Selkirk College staff and students are inviting the community to join them for a celebration barbecue that will mark five decades of quality trades training, career programs and community education at Nelson's Silver King Campus.
An education cornerstone in the region since 1964, the campus opened as the BC Vocational School with a vision of expanding training opportunities in Nelson and beyond.
During the last 50 years the trades programs have been the mainstay, but many other programs have been based out of the 35-acre campus including Nursing, Ski Resort Operations & Management (SROAM), Hairdressing & Esthetics, Professional Cooking, Adult Basic Education, the Kootenay School of the Arts (now known as Kootenay Studio Arts) and many more.
"It's incredible to think about how students have enhanced their lives through education on that campus over the last 50 years," says Selkirk College's Dean of Instruction for Nelson Kate Pelletier. "
The mission of Selkirk College is to inspire lifelong learning, transform lives through education and training, and serve our communities. That mission has certainly been accomplished and continues to grow at the Silver King Campus."
The Silver King Campus 50th Birthday Barbecue will take place on Wednesday, October 8 between 11:30 a.m. and 1 p.m.
All former students, staff and community supporters are invited to share in the celebration. Lunch, cake and refreshments will be served.
In 1975, the established vocational school was officially merged with Selkirk College. To mark the importance of the Toad Mountain area to Nelson's mining past, the campus was renamed Silver King.
Today the Silver King Campus is home to Hairdressing, Esthetics, Carpentry, Fine Woodworking, Heavy Mechanical, Plant Operator, Welding, Electrical, Millwright/Machinist, Metal Fabricator, Adult Basic Education, Transitional Training, and a wide range of community education courses and classes.
"This campus is an important community asset and we want to share the 50th celebration with the community," says Industry & Trades Training school chair Dan Obradovic.
Learn more about the Silver King Campus and the programs located on the Rosemont location.