Nucerity contingent works to beautify the banks of highway overpass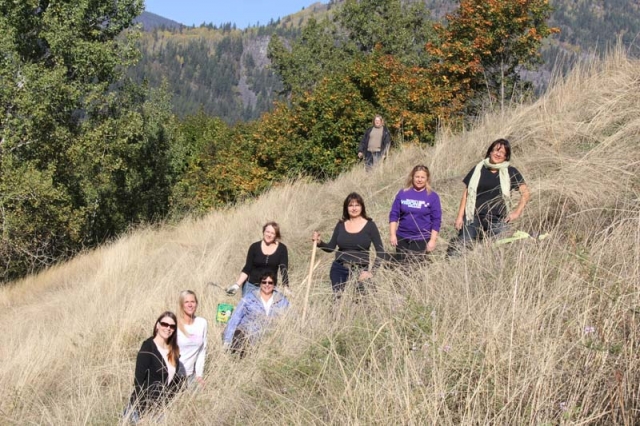 The group of women seen climbing through the brush on the banks of the Highway 6/3A overpass Sunday morning were not lost they were planting bulbs.
More than 400 daffodil and tulip bulbs were planted by the contingent in an attempt to beautify the banks of the highway overpass for next spring.
The women are part of Nucerity International, which is a multi-level marketing company that promotes creating beautiful lives.
The Nelson contingent wanted to give back something to the community so, seeing the banks as kind of an eye sore, decided to plant more than 400 bulbs to enhance the entrance to the Heritage City next spring.