New 3-D exhibit at Touchstones Nelson brings the trenches of WWI to public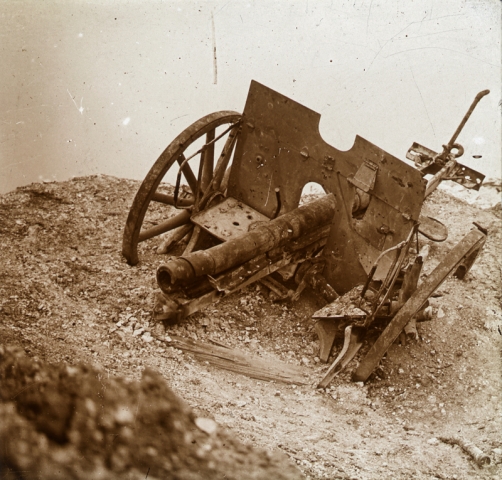 Where would we be if the year was 1914?
World War I began one hundred years ago.
For many of those that served, it would be almost impossible to describe to others what they experienced there.
To help remedy this, when William Sturgeon returned home after the war, he brought with him a selection of stereoscopic images he had purchased.
They were sold by the French company Lumiere and Jougla, and were taken on or near the front lines. Stereoscopy was an early form of 3-D photography, the same type which the View-Master would use in later years.
When placed in a viewer, the images give the illusion of depth, bringing an added dimension to these sometimes chilling scenes.
Bringing the War Homebrings these images to the gallery, adapted for use with red and blue glasses and projected on the wall.
The exhibit runs at Touchstones Nelson to Sunday, November 23 and  is open by donation from 11 a.m. to 3 p.m. on Remembrance Day (November 11), with all donations going to the Nelson Branch of the Royal Canadian Legion.
For Touchstones Nelson: Museum of Art and History is located at 502 Vernon Street. For information call 250-352-9813.