Nelson Police urge public to be aware after dispatch received numerous bear calls during weekend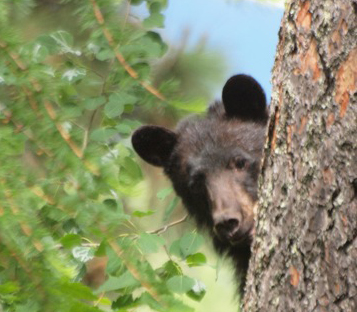 Nelson Police is asking the public to be aware after dispatchers received many complaints of bears roaming in the Uphill, Rosemont and Fairview areas of the city during the weekend.
NPD Sergeant Janet Scott-Pryke said the department had had several calls for bears in the City over the past weekend.
"We are asking residents to be aware that this is the time of year for bears to be looking for food and to be diligent in keeping garbage and compost clear," Scott-Pryke said.
Residents seeing bears in the area can call NPD or the RAPP line at 1-877-952-7277 or online at www.rapp.bc.ca. 
Calls will be prioritize depending on if the bear is aggressive or persistent.