Mallard's Team of the Week —Sensations Dress Shop U14 Girl's Champs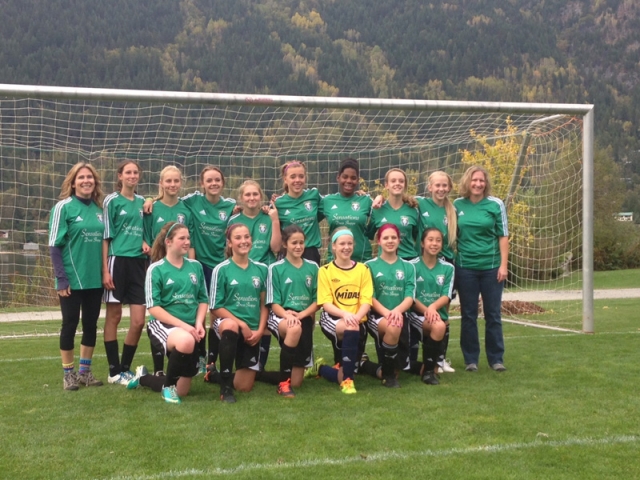 During the regular season Sensations Dress Shop struggled to find any consistency against the rest of the Girl's U14 League teams.
However, when playoffs rolled in the squad rose to World Cup form as Sensations Dress Shop won the Nelson Youth Soccer U14 Girl's House League crown with a thrilling 3-2 shootout win over Vogue during Championship Saturday at the Lakeside Pitch.
Sensations Dress Shop and Vogue played to a 2-2 regulation tie before the victors took over to capture the House League crown in shootout.
Mallard's Source for sports would like to add to the Cinderella seasons for Sensations Dress Shop with Team of the Week honours.
The team includes, coach Laura Zondervan, Heather Potkins, Anna Milde, Haley Slomba, Shaen Panko-Dool, Bryce Winters, Ava Young, Alex Pompu, Riley Zondervan, coach Beth Corven, Veronica Kearnes, Kelsey Andrusak, Hannah Corven, Camryn Parnell, Kamylle Barton, Jaden How and Ellee Atkinson.