Mallard's Team of the Week — Nelson Road Kings Executive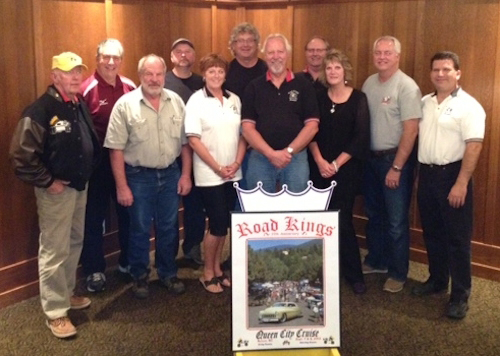 "Record-breaking year on Nelson Streets."
It's just one of the ways to sum up the 2014 Nelson Road Kings Queen City Cruise held during September in the Heritage City.
With Mother Nature providing a picture-postcard-like day, and more than 300 cars from the southern BC Interior, Washington, Idaho and southern Alberta arriving to fill the Heritage  City downtown, the 2014 Road Kings Queen City Cruise was an amazing event.
Mallard's Source for sports would like spotlight the core group of organizers of the 2014 Queen City Cruise, the Road Kings executive, with Team of the Week honours.
The contingent includes Jack Chambers, Coling "Mode" Radcliffe, Rob "Woody" Wudkevich and Stan Brost, President, Frank Anderson, Joe Mann, Vice President, Pat Keegan, Secretary and Treasurer, Mike Keegan, Past President, Britt Darough, Ron Cutler, Marcello Piro, John Madelung, Bill Smith and Dave Sabo.