Mallard's Team of the Week —Nelson Innkeepers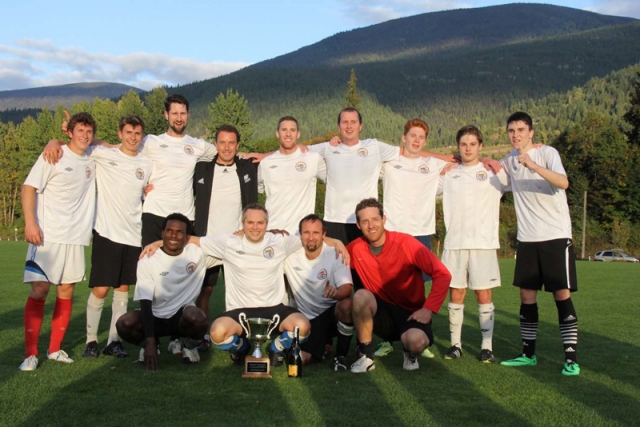 The Nelson Innkeepers made back to the top of the Leo's Men's Open Soccer League by stopping city rival Kootenay Co-op 4-0 recently on Championship Weekend of City Soccer at Lakeside Pitch.
The score — 1-0 at halftime — was a surprise to many as the Innkeepers and Kootenay Co-op played very close games throughout the roundball campaign, with the Innkeepers claiming the regular season title on the final day of the season.
Mallard's Source for sports would like to add to the celebration by selecting the Innkeepers Team of the Week.
The Innkeepers team includes, Chris Parenteau, Mike Parenteau, Mike Balance, coach/manager Kerry Dyck, Danny Santano, Blair Day, Ryan Lewis, Kevin Lewis, Cole Thompson,Kelvin Opiyo, Oriano Di Ruscio, Paul Anderson and keeper Mike Precious.