Kootenay Conservation Program host public meetings detailing facts about upcoming referendum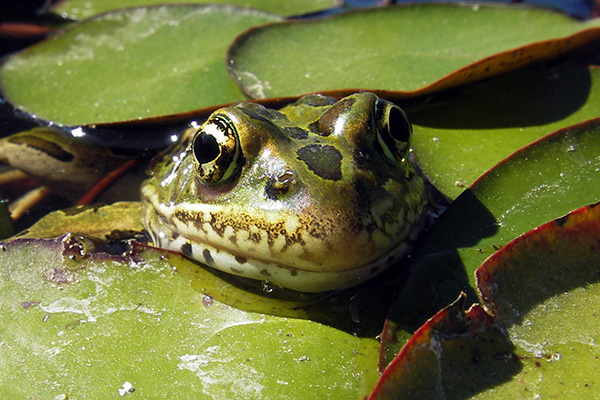 Regional District voters in Areas A, D and E have the opportunity to attend public information sessions on the benefits of voting "yes" on a referendum question that will appear on the upcoming municipal election ballot in November.
The question, needing a majority of "yes" votes for the bylaw to be enacted, asks whether voters are in favour of the Regional District of Central Kootenay (RDCK) adopting a bylaw that will establish the local Conservation Fund in Areas A, D and E and requisition up to $106, 500 – or $0.062 per $1000 of taxable assessed value of land and improvements – to be collected by an annual parcel tax.
"Over the next week and a half we are going to meet people in the communities around Kootenay Lake to provide clear, accurate information and generate awareness of the role of the Kootenay Conservation Program(KCP) and its partners regarding the question posed," said Dave Hillary, Program Manager.
"We want people to be well informed, aware of the question being asked, the mechanisms for implementation and the benefits of a positive vote."
If the referendum passes, the amount of the tax increase equals is $15 per parcel annually for 10 years.
Fifteen dollars was determined as the optimal amount, taking into account seniors and those with fixed incomes. It is fair and equitable.
The RDCK will administer the Local Conservation Fund and may choose to partner with the KCP, or another organization, to help deliver the Program.
Funds will be dedicated for their intended purpose and will not be part of general revenue.
Kootenay Conservation Program staff along with partner representatives will provide information and answer questions from the audience at all the meetings.
Hillary hopes they are well attended, as there are a number of misconceptions about the referendum question itself, the program and how projects are vetted and implemented that he has heard.
"Our primary goal is to provide clear facts so that voters are well-informed when they make their decision on November 15. Obviously, we feel there is a great deal of benefit – for current residents as well as future generations – for a relatively low cost," he said.
"A similar program is well supported and proving very effective in the East Kootenay, so we hope voters here will embrace the conservation, environmental and quality of life values and benefits proposed here."
The schedule of meetings is as follows:
AREA A
Riondel – Riondel Community Centre – Monday, November 3 – 3-5 p.m.
Crawford Bay – Crawford Bay Community Hall – November 3 – 7-9 p.m.
Boswell – Boswell Community Hall – November 4 – 3-5 p.m.
Wynndel – Wynndel Community Hall – Tuesday, November 4 – 7-9 p.m.
AREA E
Procter/Harrop – Procter Community Hall – Wednesday, October 29 – 7-9 p.m.
Balfour – Balfour Community Hall – Thursday, October 30 – 7-9 p.m.
NELSON
Nelson Rod and Gun Club Hall – Saturday, November 1 – 1-3 p.m.