Time to 'build trust and credibility' says Kootenay Lake Superintendent Jeff Jones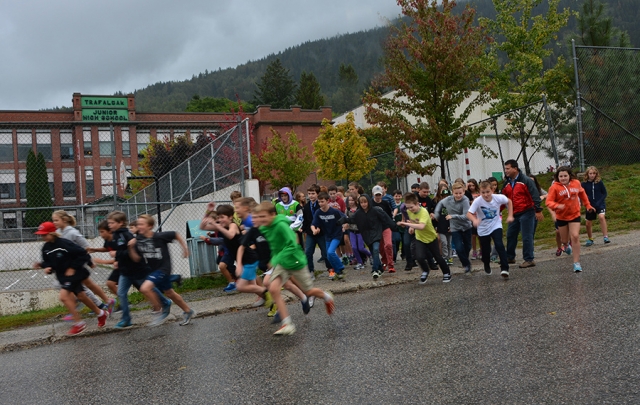 Excitement filled the air earlier this week as almost a half a million public school students from across the province — 5,200-plus in Kootenay Lake School District — returned to class to begin the 2014-15 term.
The problem is the experience normally reserved for the beginning of September occurred three weeks late.
"There is a general air of excitement to be back and to have the year start," Kootenay Lake Superintendent Jeff Jones told The Nelson Daily.
"I think there has been some scrambling here and there," Jones added.
"These first few days present many of the same organizational challenges that we face each year – with unanticipated students arriving, and other students whom we expected to see not arriving."
Like many districts in the province, Monday in Kootenay Lake followed the traditional first day only running a halfday for student orientation.
Tuesday, it was business as usual as student began full instruction.
"The major challenge in my opinion is the development of strong and trusting relationships," Jones said when asked about the hurdles facing the district due to the late start.
"We are all (administration and teachers) committed to the success of our students. However I think we will need to work very hard to build trust and credibility."
The teachers' strike/lockout cost students two weeks of classes in June followed by three more weeks in September for a whopping total of 27 instructional days.
However, the Education Ministry said there are no plans from the government to make up the lost class time in the upcoming calendar.
Jones said in Kootenay Lake there will a slight adjustment from the end of the first semester to the beginning of the second semester for secondary schools in the district.
However, there will be nothing drastic.
"Throughout the province district calendars will resume and our anticipation is that there will be no other changes to the established calendars," he said.
The teachers strike/lockout has made for a rather long summer holiday for students, as well as drivers who who now must go from dealing with honking at picketers to focusing on children at cross walks.
So local police would like to warn drivers about the do's and don't in school zones.
And a driver speeding in a school zone, that will cost a maximum fine of $196.