Mallard's Team of the Week — LVR Senior Bombers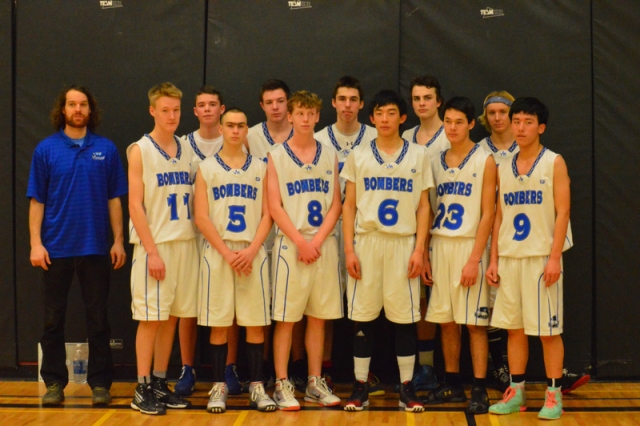 Like fine wine, the L.V. Rogers Bombers continue to get better with age.
Early in the New Year, the squad found out what life is like in the High School Boy's Basketball fast lane during a tournament at Fulton Secondary in Vernon as the Bombers lost on the scoreboard by huge margins.
However, since that tournament LVR has finished second and third in respective tournaments in Golden and Vernon to move into the driver's seat in the quest for the Kootenay High School AAA Boy's Basketball zone title later this month.
Mallard's Source for sports want to join the rest of the basketball community by wishing the boys best of luck with Team of the Week honours.
The Bombers include, back row, L-R, head coach Jeremy Phelan, Ethan Perkins, Hanno Southam, Vinnie Watson, Joshua Matosevic, Bjorn Morris and Isaiah Kingdon-Wiebe. Front, Robbie Dixon, Dylan Bennett, Leo Zhou, Darian Johnson and Sida Wang.