CUPW Local 790 holds Town Hall meeting Tuesday at Hume Elementary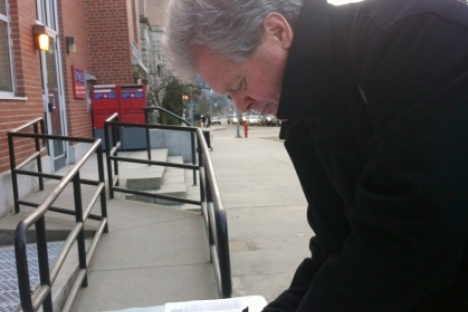 Canadian Union of Postal Workers Local 790 is holding a Town Hall Tuesday (February 18) at Hume Elementary School in Nelson to raise awareness of the expected changes to its operations announced late in 2013 by Canada Post.
The meeting, scheduled from 7-9 p.m. at the school gymnasium located on Nelson Avenue, will address the five changes to its Canada Post operations that caught everyone by surprise.
"We're going to address the five-point plan introduced by Canada Post, that includes the loss of door to door mail delivery that will result in a loss of jobs," Brenda Muscoby-Yanke, President ofNelson Local 790 told The Nelson Daily Sunday.
Along with the gradual phasing out of door-to-door delivery services in urban areas in favour of centralized community mailboxes like the ones used in rural areas, Canada Post has proposed an increase in the cost of stamps up to $1 each, a reduction in the number of public post offices in favour of franchise offices like the one at Shoppers Drug Mart; and reductions in operating and labour costs through the usage of new technologies and laying off workers.
Joining Muscoby-Yanke is NDP Alex Atamanenko, Member of Parliament Southern Interior, Nelson City Councillor Robin Cherbo and Cindy Lee, CUPW Regional rep.
Muscoby-Yanke said CUPW sent out an invitation to a Canada Post Rep.
However, she had not received a response and Canada Post did not send representation to other town hall meeting in BC.
Muscoby-Yanke said there are currently 10 letter carriers working at Canada Post Nelson operations.
However, the Canadian Union of Postal Workers Local 790 fears if the cuts go ahead that number could be cut in half if not more.
During the meeting Muscoby-Yanke will present Atamanenko with the list of signatures of the recent petition the local MP will take back to Ottawa.
"Canada Post said any job reductions will be done through attrition, but that means any young people won't have jobs to go to in the future," Muscoby-Yanke said.
See previous story.