Touchstones Nelson gets a facelift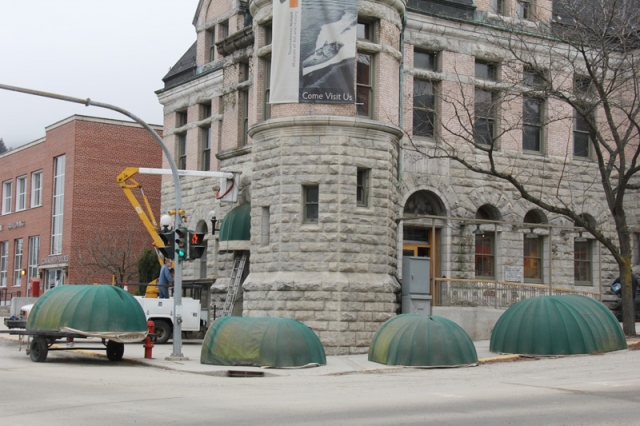 The Touchstones Nelson building, one of the most significant structures in the Heritage City, is getting a bit of a facelift.
Speedpro Signs staff was busy Sunday removing the building awnings from the structure.
The local sign company will replace the canvas with new workings and reattach the awnings in approximately four weeks said Speedpro owner Murray Kimber.
Touchstones Nelson is situated on the southeast corner of Ward and Vernon Streets, is in the former home of Nelson City Hall.
The building constructed in the early 1900s.
This composite Chateauesque-Richardsonian Romanesque style building attractively combines granite, Kaslo marble, local common brick and pink brick from Spokane, Wash.