Nelson is a municipal leader in carbon emission reductions, say city staff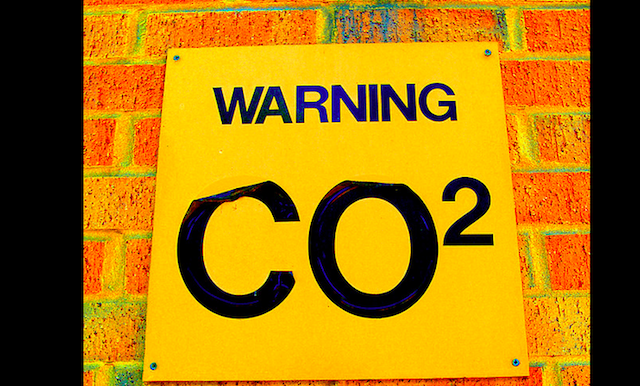 Nelson is leading the way among municipalities when it comes to reducing greenhouse gases in their own operations, according to Fiona Galbraith, the City of Nelson's corporate energy coordinator. 
Galbraith appeared before Nelson City Council on November 18 to present a summary of her activities in the past year. Her job is to carry out the city's Greenhouse Gas Reduction Plan created in 2010. 
She said the city has achieved "a 15% decrease in emissions, compared to that of the 2007 baseline year. The city is more than halfway towards achieving its 2015 reduction goal of 25%, equivalent to 300 tonnes of CO2e."
Galbraith was referring to greenhouse gases produced by the City of Nelson's own municipal operations, not by residences, individuals, or businesses in the city.
Cost savings and emission reductions
"In operations, the completed GHG projects are saving the City $57,000 a year in energy costs, since the start of the project in 2010," she told council. "It is anticipated that there will be an additional annual expense reduction of $70,000 a year as a result of the 2013 GHG projects."
Galbraith submitted the following summary to council:
Project Status
Number of Projects
GHG Savings (tCO2e)
Completed
7
19
In Progress – to be completed in 2013
6
45
Planned/To be completed in 2014
8
65
On Hold/Cancelled
3
10
Total
24
139
She said the most significant energy-saving projects have included:
Installing new and larger biogas boilers at the sewage treatment plant. This will increase the plant's ability to use waste methane produced by the treatment process to heat the facility. This will replace the current use of propane as a heat source at the plant.
Retrofitting the heating, ventilation, and cooling systems at city hall.
Installing radiator controls and other controls at the Civic Centre,
Installing a heat recovery system at the library,
Carrying out general upgrades such as windows and insulation.
A copy of Galbraith's presentation to council, and a more detailed list of projects, are attached below.
Nelson is in the lead
"A lot of municipalities have just got a plan together and now they are starting on things we have been working on for three years," Galbraith said.  "I presented about that at the Building Sustainable Communities Conference recently in Kelowna."
In 2012, the city achieved Milestone 5 of the federal Partners for Climate Protection (PCP) Program. As one of the earliest municipalities in Canada to reach this milestone, the PCP featured Nelson in its National Measures Report.
"Moving too slowly"
Local environmental consultant Michael Jessen told The Nelson Daily that the severity of the global climate crisis means the city could be doing even more, because it is in a position to be "a mentor to the citizens of the city. Their job is to encourage the citizens to follow in their footsteps."
He said the city's Greenhouse Gas Reduction Plan contains more actions and options than have been undertaken so far. And he said the city should try to exceed its targets.
"They are moving slowly," he said. "Maybe they are moving too slowly, because my reading of our global situation is that it is pretty dire."
Plans for 2014
In 2014, Galbraith says she hopes to work on further efficiencies at the sewage treatment plant and look at the city's fleet of vehicles.
"I don't know what I want to do with the fleet yet," she says, "but I want to focus on getting some of the emissions down, and that might mean managing what vehicles we use, how often people drive, carpooling options during work. And more efficient systems like battery packs in police vehicles because now they have to idle in order to run their computer systems."
She's also got her eye on Vortex de-aerator technology, which would make it unnecessary to heat water before the zamboni spreads it on the ice at the Civic Arena. Currently the water must be heated to remove air molecules so it will spread to a smooth surface.
Let's go beyond the "low-hanging fruit" says Councillor Batycki
At the November 18 council meeting, Councillor Candace Batycki congratulated Galbraith on her work and pointed out that so far the project is going for the "low-hanging fruit."
"What I think she meant by that," Galbraith told The Nelson Daily, "is that first you go after the easy wins, a three year economic payback. It is very easy to sell that to council. But then you might get to the point where you might have to start looking at your garbage collection, for example, and how frequently you do it if you are trying to reduce fuel emissions and that does impact the way we do things, that is a higher fruit, that is more challenging."
Interviewed by the Nelson Daily later, Batycki said that with constant improvements in climate science and with some of the weather feedback becoming more apparent worldwide, the city should decide to exceed its own targets.
"I think we can ask, 'Can we do even better?' Can we accept a longer payback time and a little less in terms of savings because it is for the greater good? Nelson is seen federally as a leader.  But why not be further out in front?"
Municipalities are the leaders
Batycki agreed with Galbraith's comments about municipal leadership.
"We are not seeing political leadership on climate reduction from the liberals in B.C. nor from Harper's Conservatives, so it falls to the municipalities," Batycki said.
"The leadership is being downloaded to us. When you talk to people in climate circles, it's like municipalities and regional districts are where the action is. It's frustrating when we are working hard at the municipal level to do the right thing and it can all be wiped out with provincial or federal level decisions or actions."
Bill Metcalfe is a freelance writer who covers Nelson city hall for The Nelson Daily. Twice each month he sends out an email with links to his three most recent city hall stories. If you would like to be added to that email list, send a request to billmet4@gmail.com.