The Nelson Daily gives back to community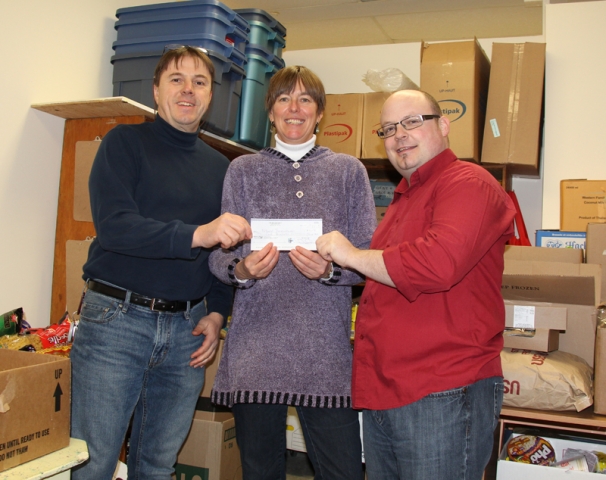 The Nelson Daily, a locally owned and operated online news service, is proudly dedicated to the community.
Which is why when The Nelson Daily owner/operator Bruce Fuhr wanted to increase TND Facebook likes, instead of giving away a prize, decided to raise money to the Nelson Food Cupboard and Salvation Army.
The campaign ran prior to the Christmas Holidays.
For every new like, The Nelson Daily made a donation to the Nelson Food Cupboard and Salvation Army Food Bank.
"Living in Nelson all my life I know the importance of good local coverage, shopping local and donating local," Fuhr explained.
"Which is why I decided to raise money for a couple of the food banks in Nelson."
Fuhr and The Nelson Daily Ad Manager John McCuaig stopped by the 602 Silica Street location of the Nelson Food Cupboard this week to present coordinator Kim Charlesworth with a cheque from the proceeds to help the local charity.