MarketFest idea turns into Market Music Night at Spirit Bar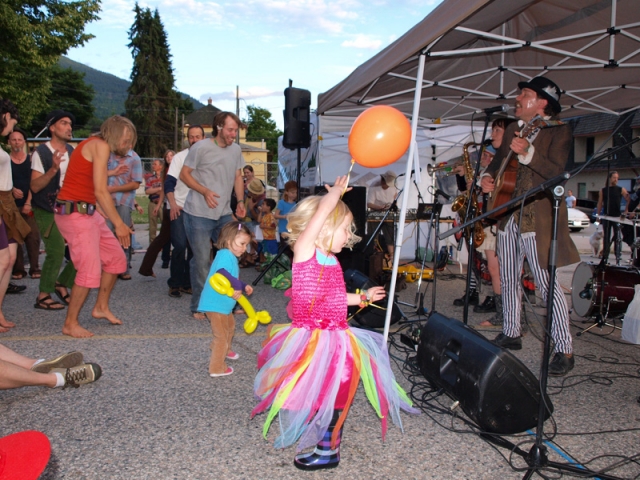 The West Kootenay EcoSociety is bringing a bit of the summer fun of Nelson's outdoor markets into the heart of the winter.
At 8 pm on (Thursday) January 30, at the Spirit Bar in the Hume Hotel, EcoSociety will host Market Music Night.
This celebration of summer market music will definitely warm you up and put a skip in your step.
EcoSociety's Markets Director, Jesse R. Woodward, has put together a line-up that will sure to please. Starting at 8:30 Heartsong, featuring Morien Jones, will take the stage.
Morien is a Cottonwood Market favourite with his upbeat and fun songs about love, relationships and the beauty of the Kootenay's.  At 9:45 p.m. the dynamic duo of Funk and Rosen, featuring local stars Rob Funk and Brian Rosen, will add their sweet harmonies and folk funk vibe to the night.
Finally, at 11p.m., DJ Ginger, of the famed Meow Mix DJ collective, will spin everyone into a pleasant and balmy groove.
"My original idea was to try to bring back a little bit of the fun and warmth of the summer outdoor markets," Woodward said.
"There is still five months to go until the first Cottonwood Market opens so this is event will be a chance to get a taste of the joy and excitement that comes with being at the Nelson summer outdoor markets."
This will be EcoSociety fundraiser so there is a suggested $10 donation that can be made at the door.
The West Kootenay EcoSociety administrates and operates the Downtown Local Market on Baker street, Cottonwood Community Market at Cottonwood Falls Park and MarketFest, the monthly Friday night street festivals that will take place on June 27, July 25 and August 22.
These projects are designed to promote local food security, relocalization of our economy and to create a meeting place for arts, culture and community networking.