Mallard's Team of the Week — Blair D'Andrea Scholarship Tourney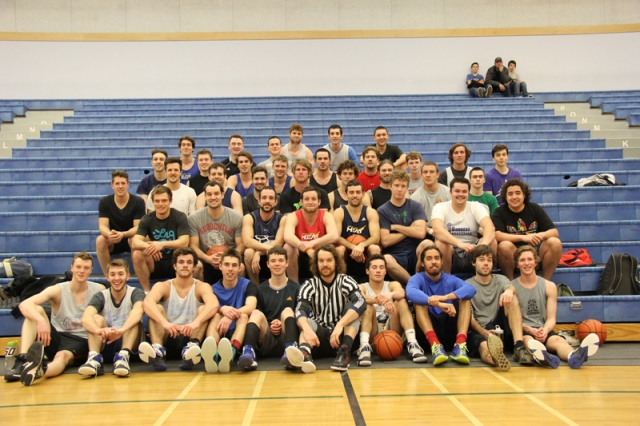 The Grads 2004-06 won the tourney, but the big winner proved to be the Blair D'Andrea Scholarship Fund during the Blair D'Andrea Memorial Bomber Alumni Tournament Boxing Day at the L.V. Rogers Hangar.
The tournament, attracting 42 players, raised more than $1,200 for the Blair D'Andrea Alumni Scholarship Society fund supporting post-secondary athletes and grassroots basketball development.
Contributions to the fund can be made at any Royal Bank Canada branch or electronically with email money transfer via Bomber.Alumni@gmail.com.
Mallard's Source for sports want to add to the celebration by selecting all the players Team of the Week recipients.
Mixed in the photo are Grad 2004-06 winners David and Florian Joseph, Jake Phelan, Braden Klein, Galen Taylor, Mark Dodsworth, Ian Hardie, Jesse McLaughlin and Luigi Mastrobuono.
Please contact Bomber.Alumni@gmail.com for more information or inquiries.