IH responds to long cataract surgery wait in West Kootenay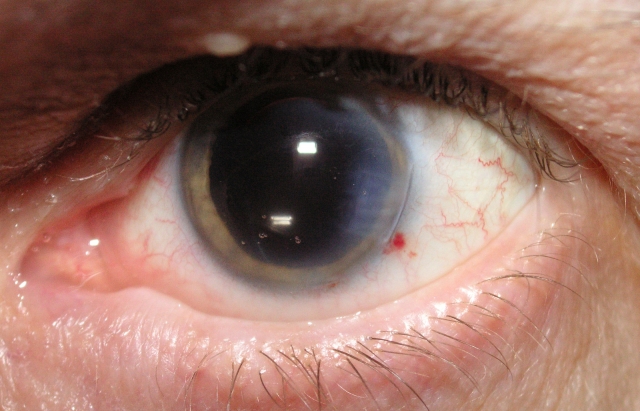 By Suzy Hamilton, The Nelson Daily
When Nelson resident Mary Ann McClelland heard she was going to have to wait a year for her double cataract surgery here she decided to go public.
"The whole point wasn't just for me," said the 71-year-old senior. "There's been a flurry of activity because of my story and that's what I wanted to happen."
Now Interior Health says it will likely free up some operating room time at Kootenay Lake Hospital to reduce the list of 250 patients waiting for the relatively simple day surgery in the Nelson/ Trail region.
"The increase is probably due to patients who would have gone elsewhere in the past choosing to stay here," said Ingrid Hampf, an acute health service administrator with Interior Health. That, and "equipment challenges" may be responsible for the wait list.
She did not think an aging population played a part. 
She added: "Fifty percent of the patients on the waiting list have their surgery done within three months."
The list, she said, is not compiled on a first come first serve basis but rather by using an "urgency code," which is reviewed by a medical committee.
That committee is expected to review the cataract surgery wait list at Kootenay Lake Hospital next week.
Hampf said the problem is not unique to the Kootenays and that patients awaiting any surgery are free to use the government website (www.health.gov.bc.ca) to determine if another facility has a shorter wait list.
She cautioned: "If you feel your condition has changed, get back to the surgeon. If things are getting worse, get back there."
In the West Kootenay, cataract surgery is only performed in Nelson at Kootenay Lake Hospital, by Trail ophthalmologist Dr. Marius Sheepers. The nearest alternate facilities and doctors are in Cranbrook and Kelowna.
According to Hampf, about 12-15 procedures can be performed in a day.
But whether one of those procedures will be done on Mary Ann McClelland at KLH any time soon is yet to be determined.
"One of my problems is the measurement on both my eyes. I've been to Trail twice now to get my eyes measured for the surgery, thinking I would be contacted soon.  And then the hospital phoned to say, "You're on the waiting list for surgery in 11-12-months."
She is worried that the delay could affect her independent life style.
"I'm sure there are other people in my position."