Full steam ahead as architectural firms hired for Civic Theatre project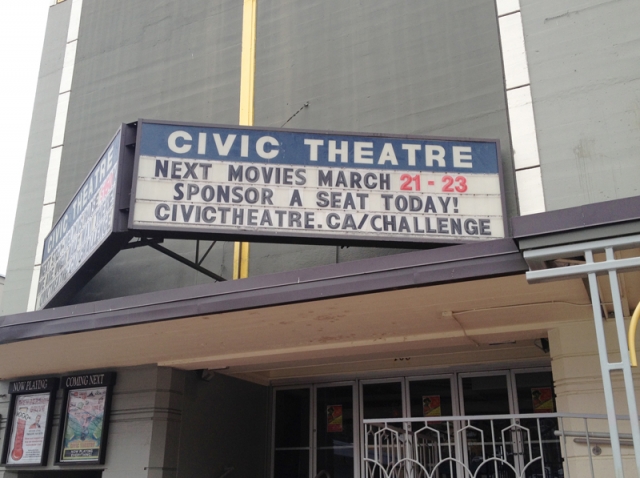 The Nelson Civic Theatre Society has achieved an important milestone in its redevelopment as Nelson's Cultural Media Centre with the hiring of two architectural firms to partner in the next design phase.
Subsequent to a request for proposals from qualified architectural firms to transform the 1936 space into a multi-theatre venue, the society has awarded the contract to the team of Urban Arts Architecture (UAA) and Thomas Loh Architect.
According to Society president Marilyn Mint, the new team is an excellent fit for the Civic Theatre's redevelopment.
"Thomas Loh is an integral member of Nelson's cultural life," she says. "He understands the community and its potential. UAA has a depth of experience in cultural projects and in theatre design. This is an exceptional team."
Locally, Loh's projects include Touchstones Nelson (with Fairbank Architects), the Nelson Daily News building interior redesign, Ainsworth Hot Springs, and Oso Negro Café, among others.
On the Architectural Institute of BC Website Loh describes his approach as "responsible architecture," with social, environmental, and cultural considerations that place value on local contribution.
UAA is an award-winning Vancouver based architectural firm specializing in community and cultural projects across the Province. Past projects include the West Vancouver Arts Centre, Shadbolt Centre for the Arts, Cranbrook and Smithers Public Libraries, and the Sid Williams Civic Theatre, among others.
Other local contributors to the project include consultants Empac Engineering Ltd and Rocky Point Engineering Ltd.  
The Society's vision for a revitalized Civic Theatre involves three contemporary, acoustically isolated spaces for film, performance, and other community use. The project goal is to position this much-loved civic asset as Nelson's Cultural Media Centre, a dynamic cultural hub and a key component of Nelson's vibrant downtown.  
The preliminary design phase will begin with a careful assessment of the existing building. The timeline for redevelopment is subject to fundraising success, with some funds already in place for initial design work to begin. In advance of the major renovation, the society intends to install air conditioning and update the concession. 
The Nelson Civic Theatre will continue to operate as a single-theatre venue in the interim for films and community rentals.
Since reopening in June 2013 the theatre has enjoyed attendance well above the industry average.