Mallard's Team of the Week — NTC Robo Games Team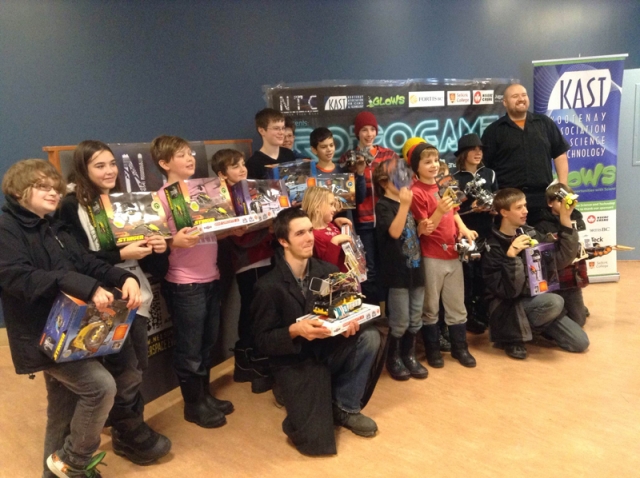 The Dragon Shredders — Gavin Dean and Henry Craven-Shreenan — came away the big winners at the Nelson Tech Club (NTC) RoboGames 2013, held recently at the Selkirk College Tenth Street Campus, Mary Hall Building.
However, everyone was a winner on this day as tech wizards battled it out against one another for robosupremacy right here in the Heritage City.
Mallard's Source for sport, always interested in promoting any and all events, want to select the contingent Team of the Week.
Rounding out the awards were Robo Emily — Emily Stass — second, a tie for third between CRAN — Caradoc Brennain, Dylan and Caleb Peil — and Tricky Twin Bots —Noah Rawick and Event Horizon — Noah Gaffran, Angus Wiggil, Reece Boulanger, Mathew Holitzki, fifth.