Mallard's Team of the Week — LVR Bombers Junior Girl's Volleyball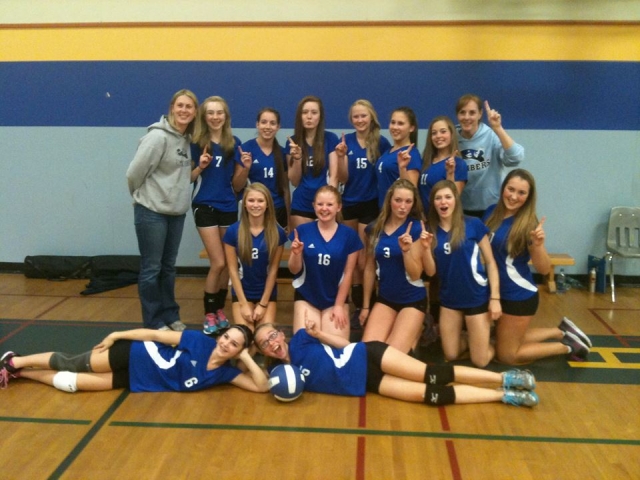 The future looks bright for girl's volleyball at L.V. Rogers High school after the Bombers captured the West Kootenay Junior Girl's Championship recently.
The Junior Bombers, one of two teams entered from LVR, dominated the West Kootenay finals in Castlegar, with 5-0-1 record.
The Bombers posted wins over host Stanley Humphries Rockers, Lucerne Lakers of New Denver, Grand Forks Wolves, Salmo Falcons and J. Lloyd Crowe Hawks of Trail before defeating the Wolves for a second time 25-23, 25-21 in the final.
Great job winning the zone title girls and congrats on being selected Mallard's Team of the Week.
The team includes coaches Megan Rushton and Jen Kidd and players Jessica Kidd, Caitlyn Maida, Annette Augsten, Laurel Halleran, Isobel Morely, Morgan Livingston, Megan Poetsch, Megan Tennant, Emma Willow, Maddie Sternloff, Avery Archambault, Kaylin O'Connor and Elena Gustafson.