Mallard's Team of the Week — Kootenay Christian Martial Arts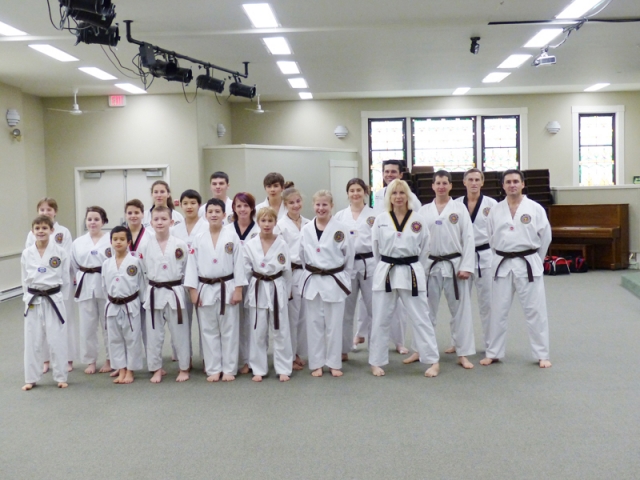 Kootenay Christian Martial Arts was founded on back in the fall of 2001 in the Nelson Covenant Church under the guidance of Master Dean Siminoff.
Recently, the local martial arts club graduated more than 20 of its students into the Black Belt class during a recent session showcasing the class.
Staff at Mallard's Source for sports want to salute the newest Kootenay Christian Martial Arts Black Belts with Team of the Week honours.
The recipients include, (not in any order), Evan Lamle, Nathan Lamle, Connor Chirico, Troy Bellman, Tristan Schuh, James Appleby, Sophia Kabatoff, Rylie Jordahl, Georgia Bonderud, Jerika Perepolkin, Mark Rimmer, Steve Sabo, Rob Ostrikoff, Aidan Ostrikoff, Jessica Byker, Miwa Sugino, Hannah Jordahl, Hayden Jordahl, Honey Bellman, Gary Voysey and Michelle Schellenberg.