Joseph brothers spark Grads 2004-06 to Blair D'Andrea Memorial Bomber Alumni Tournament title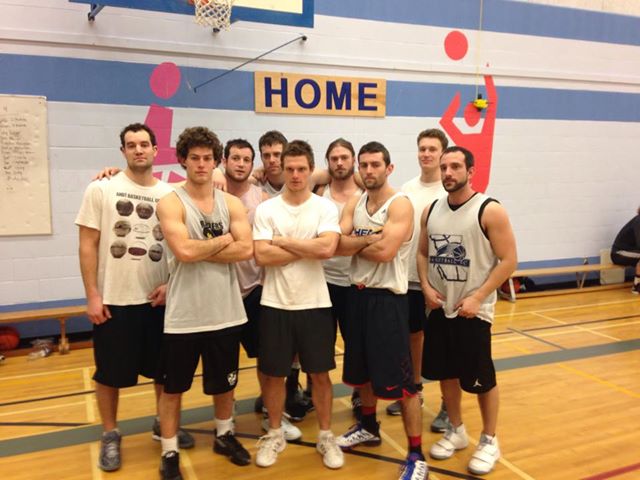 Grads 2004-06 overcame a late game deficit to edge the Grads 2007-10 64-54 in the inaugural Blair D'Andrea Memorial Bomber Alumni Tournament Boxing Day at the L.V. Rogers Hangar.
The annual Boxing Day event was changed to the Blair D'Andrea Memorial Bomber Alumni Tournament after the former LVR coach and teacher died suddenly earlier this year.
The winners went through the round robin draw undefeated, meeting a tired Grads 2007-10 squad in the final.
The Grads 2007-10 qualified for the championship by winning its final game of the round robin.
The Grads 2007-10 held a lead with four minutes remaining in the game but lost the lead when a late run fueled by David Joseph and solid defense down the stretch allowed the Grad 2004-2006 to claim the finale.
The winners included David and Florian Joseph, Jake Phelan, Braden Klein, Galen Taylor, Mark Dodsworth, Ian Hardie, Jesse McLaughlin, Luigi Mastrobuono.
The Grads 2007-10 consisted of Cody and Ben Poirier, Matt and Ben Irving, Brendan and Jordan Melanson, Kean Silverthorn, Jim Stephenson, and Mitch Kobayashi.
The tournament, attracting 42 players, raised more than $1,200 for the Blair D'Andrea Alumni Scholarship Society fund supporting post-secondary athletes and grassroots basketball development.
Contributions to the fund can be made at any Royal Bank Canada branch or electronically with email money transfer via Bomber.Alumni@gmail.com.
Please contact Bomber.Alumni@gmail.com for more information or inquiries.