Dog bylaw top City Council story in The Nelson Daily for 2013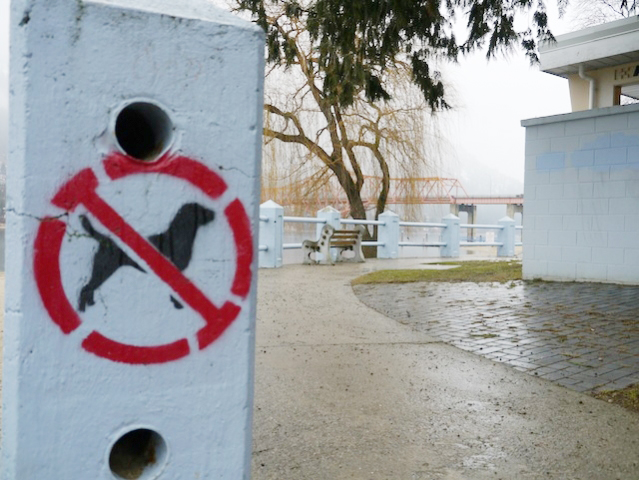 The Nelson Daily reporter Bill Metcalfe has been covering the movers and shakers at Nelson City Hall for years.
During 2013, Metcalfe has seen council, led by Mayor John Dooley, deal with zoning, recycling, Nelson moving into the East Kootenay riding for the next federal election and plans to take Hall Street into the next century.
However, from viewer reads, the ever-popular "dog bylaw" continues to draw the most readers.
Metcalfe's story, which easily topped the reader poll, sees the veteran reporter interview local business owners along with consultants and the co-founder of the The Dog Legislation Council of Canada following the February 18 council meeting when Councillor Deb Kozak's motion to lift the ban for a trial period failed because it did not get a seconder.
The failed motion followed more than an hour of presentations from a variety of groups and agencies most of which were supportive of Kozak's motion.
Here are Metcalfe's top stories for Nelson City Hall for 2013.
1. Experts and business group think council got it wrong on dogs
2. Nelson and RDCK battle new province-wide recycling rules
3. It's official: Nelson is in the East Kootenay for the next federal election
4. City unveils plans for the transformation of Hall Street
5. New zoning rules encourage more density and mixed use in Nelson