More to winter than just now says Nelson Area E & F WildSafe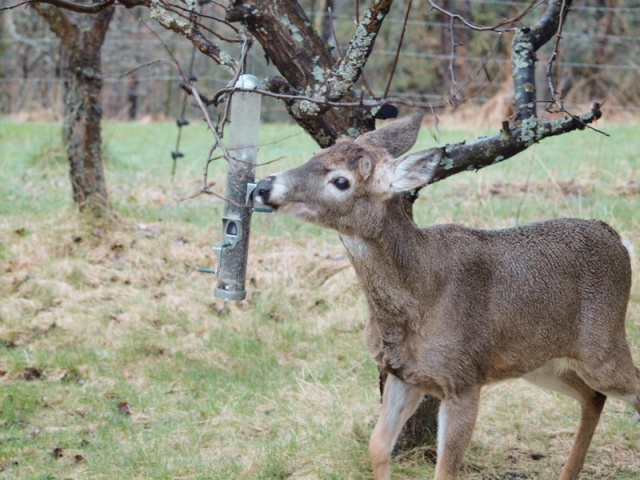 Concerned about the winter?
Nelson Area E & F WildSafe want citizens to be concerned not just with the snow associated with the season but also animals.
Thanks to a summer full of berries, many of the bears took advantage of the abundance by remaining in the mountains to enjoy the huckleberries rather than foraging for garbage and fruit down in our communities. 
"As a result, the summer of 2013 was a quiet season for conflict with bears," said a Nelson Area E & F WildSafe release.
"There were 103 calls about black bears and four calls about grizzly bears to the Conservation Officer Service in 2013. 
"This was a decrease from 249 calls about black bears and ten concerning grizzly bears in 2012."
The bears are starting to den up now but we may still see other animals, such as cougars and coyotes near our homes over winter.
The result says Nelson Area E & F WildSafe is the public needs to remain vigilant in managing wildlife attractants over winter. 
"Garbage may still attract skunks, raccoons and coyotes (not to mention rats!), and bird feeders may attract many of the same animals," said Nelson Area E & F WildSafe.
"Deer love the sunflower seeds we offer in bird feeders and may browse whatever remains in winter gardens. While you may not begrudge the deer this winter food, remember that hungry cougars may stalk those deer right into your yard."
In some circumstances it may be wise to discourage deer from becoming too comfortable near your home in order to keep the cougar from your yard. Coyotes may be attracted to pets, pet food or livestock. 
It is said that in coyote country only indoor cats survive. 
So the public is urged to keep an eye on dogs too. 
Coyotes have been known to draw dogs into the bush only to turn as a pack to make a meal of the dog.  
WildSafeBC, like the bears, is now going into hibenation.  You can still learn more about identifying and managing wildlife attractants near your home by visiting www.wildsafebc.com
WildSafeBC gratefully acknowledges the B.C. Ministry of the Environment, the RDCK and The British Columbia Conservation Foundation for their financial support.  We also gratefully acknowledge the financial support of CBT which supports efforts to deliver social, economic and environmental benefits to the residents of the Columbia Basin