Customer Appreciation Days offer great deals right here in Nelson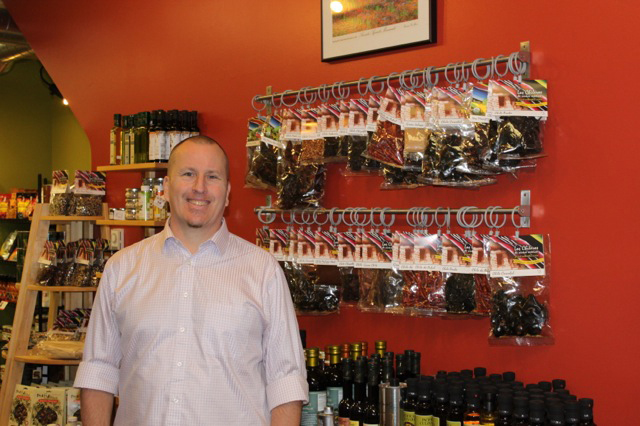 By Randi Jensen, The Nelson Daily
Let's do the math — accommodations – $125, gas – $150, food – $250-$300. And that's even before shoppers purchase that first item.
Now just think, all of those so-called deals south of the 49th parallel during the American Thanksgiving weekend can be had right here in beautiful downtown Nelson as local merchants kick open the doors for the annual Customer Appreciation Days the last weekend of November.
Starting at 5 p.m. on Friday, November 29 and continuing into Saturday, participating businesses will host on-site sales, specials and various activities.
"We would really like to thank and reward our customers for continuing to support local businesses," Chris Dawson of Culinary Conspiracy, one of the event's organizers, explains.
Other organizers on the committee include Michael Borch of Baker Street Menswear, Noreen Lynas of Cotton Creek Clothing and Nick Diamond of The Main Street Diner.
Consumers can also expect a variety of delights and surprises for all.
"Shopping local keeps the city we live in strong and vibrant," Dawson explained. "Small business wouldn't be in existence without a supportive customer base."
The 2013 extravaganza marks the 7th annual Customer Appreciation Days.  Originally, the event included businesses on the 400 block of Baker Street and has gradually grown to be Nelson-wide.
In 2012, 55 small independent businesses participated. This year the event will include those in the Front and Hall Street business corridors.  
The idea behind the event is to give local citizens an option to stay home to shop as opposed to heading to the Internet or south of the border to partake in Black Friday.
Why shop local?
Symbiosis: a relationship between two people or groups that work with and depend on each other.
Dawson said there is clearly defined symbiotic relationship between local business and community.
Many small businesses sponsor local amateur sport, theatrical performances and participate in fund-raising events. Money that is spent here circulates here and helps to maintain our local infrastructure.
So, in a way Customer Appreciation Days are an opportunity for customers to say thank-you as well.