Nelson Lion's Club fundraiser a burning success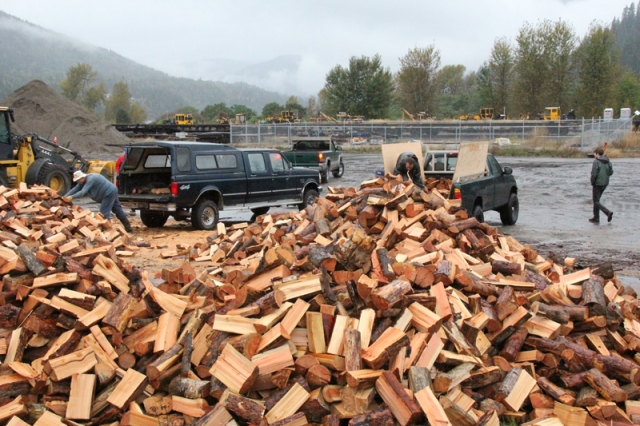 The Nelson Lion's Club held its annual firewood fundraiser.
Customers lined up before 9 a.m. to secure a chance a one of the loads from the logging truck split by Lion's Club members.
The fundraiser is one of the major events hosted by the Nelson Lion's Club, which is 67 years young.
The Nelson Lion's Club serves the community through fundraising and offering assistance to projects at the less fortunate in Heritage City.