Mates hold down lead as WKFFL reaches mid-season mark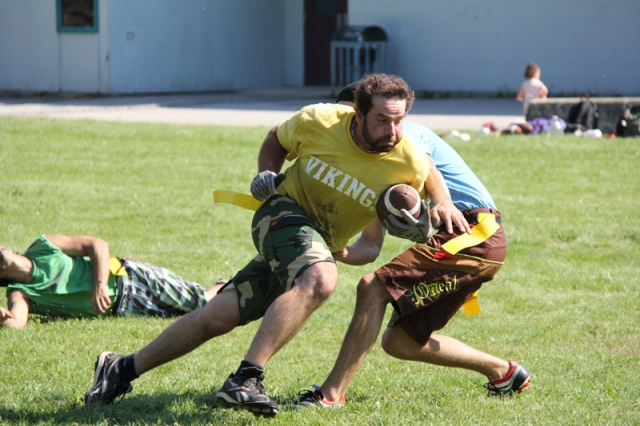 The South Slocan Mates hold down top spot in the West Kootenay Flag Football League standings at the mid-season mark of the schedule.
Mates, undefeated in five games, lead Castlegar Vikings and Nelson Hour Glass by two games in league standings.
The Brewers are fourth in the league with a 1-4 mark.
Vikings, defending league champs, kept pace with the Mates by posting a 30-12 victory over Hour Glass.
Quarterback Steve Mota tossed three touchdown passes for Vikings to John Lloyd, John Foley and Jay  Trower.
Mota also rushed for the major and picked off one interception.
Teams take a week off from the schedule as the league is hosting a Pro Bowl Sunday at Mount Sentinel Field.
This game is an open invitation for new players to come out and test their flag football skills.