Mallard's Team of the Week — Selkirk Eyecare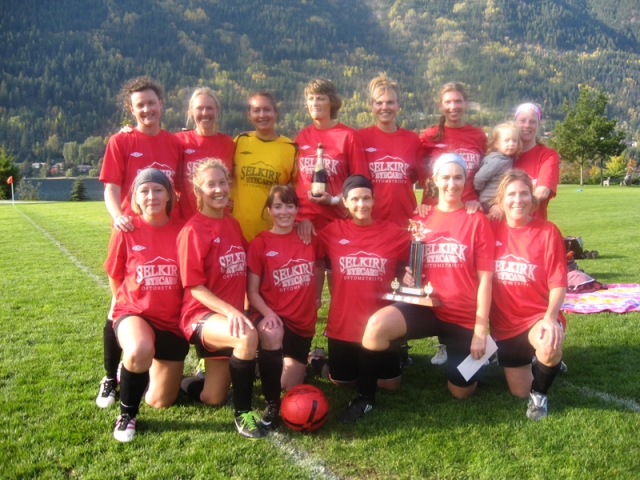 It sure was close, but Selkirk Eyecare finally got the last laugh in the Finley's Ladies Rec Soccer League.
Selkirk managed to push across one goal en route to a hard-fought 1-0 victory over rival Lily Whites in the final held recently at Lakeside Pitch.
Selkirk Eyecare and Lily Whites finished deadlocked after regular season play and easily advanced to the final before Selkirk scored the narrow win.
Staff at Mallard's Source for sports want to add to the celebrations with Team of the Week honours.
The winning team includes Miriam Needoba, Snowflower Colbeck, Loni D'Andrea, Krista Haydu, Joelle Worgan, Carol Hill, Aileen Anderson, Michelle Hartridge, Janaki Pogreba, Sherri Malpass, Carmen Proctor, Kiersten Packham and Laura Zondervan.