Mallard's Team of the Week — Kootenay Co-op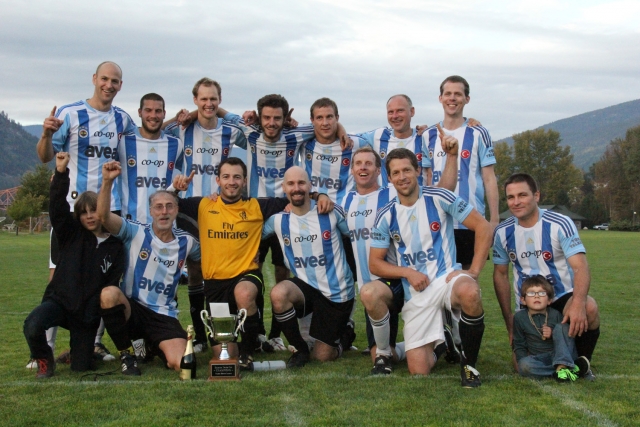 Kootenay Co-op rode timely scoring and great goalkeeping to the 2013 Leo's Men's Open Soccer Championship at the Lakeside Pitch.
Kootenay Co-op thumped defending champion Old Dogs FC before knocking off regular season champ Innkeepers 2-0 in the final to claim the title.
Staff at Mallard's Source for sports want to add to the celebration with Team of the Week honours.
The winnng team includes, Simon Lintz, Rob Mastroddi, Xavier Schutter, Liam Burton, Leo Grypma, Sveta Tisma, Ben Morris, Jack Steenberg, Ratko Ivanovic, Morien Shones, Johnny Colbeck, Shayne Brandel and Jim
Mikol.