Full participation at LVR Terry Fox Run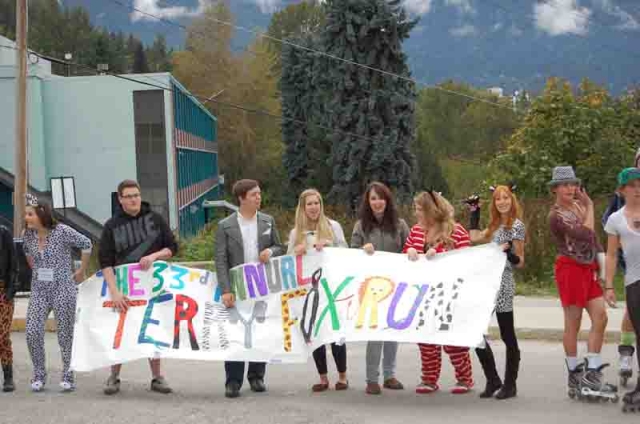 A couple hundred Terry Fox enthusiasts flocked to Lakeside Park in Nelson Sunday to participate in the 33rd annual run to honour one of Canada's heroes and raise money to find a cure for cancer.
Schools across BC took to the streets for the annual Terry Fox Run.
L.V. Rogers and Trafalgar students were part of the provincial run as people remembered Terry Fox and his Marathon of Hope began and ended with his death 32 years ago.
The 21-year-old Fox was battling bone cancer when he began his Marathon of Hope in 1980.
Fox ran the equivalent of a marathon per day for 143 days, making his way across the Maritimes as well as Ontario and Quebec before he was forced to stop in Thunder Bay, Ont., after the deadly disease spread into his lungs.
Fox died months later at the age of 22 after raising more than $22 million for cancer research.
To date, the Terry Fox Foundation has raised more than $600 million.