Bia Boro, Selkirk Eyecare capture titles as City Soccer wraps up season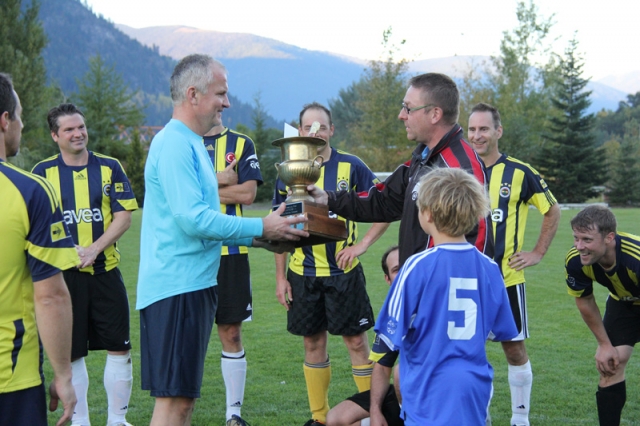 Bia Boro completed the run to the Jackson's Hole Master League title by scoring a narrow 2-1 victory over Real Nelson in the final Sunday at the Lakeside Pitch.
The win was the third in as many weeks for the fourth-place finisher in the regular season.
Bia Boro opened with a 2-1 win over Red Dog before dethroning 2012 champs Club Inter during semi final action.
In the final Bia Boro held a one-goal lead before Real Nelson appeared to tie up the game.
However, the game officials rule the goal was offside, which preserved the win over Bia Boro.
In Finley's Ladies Rec League, Selkirk Eyecare knocked off Lily Whites in the final 1-0.
Nothing much separated the two finalists during the regular season as the two teams finished deadlocked for top spot.
However, in then final Lily Whites could not get the offence in gear against Selkirk Eyecare.