Organizers pleased with success of 2013 Kootenay Storytelling Festival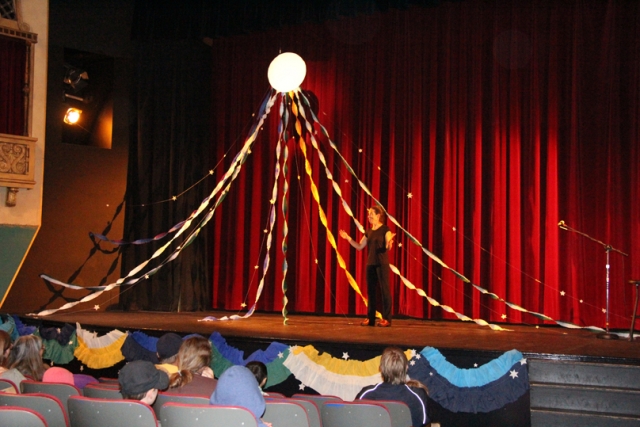 Kung Jaadee was there.
Anne Glover had the crowds on the edge of their seats.
Shoshana Litman, Jaymie Matthews, Magpie Ulysses and logger turned politician, Conrad "Corky" Evans, along with Richard Rowberry and Barry Gray made the 2013 Kootenay Storytelling Festival a hit not only on the stage but also at the box office.
"It's going very well," Avia Moore, Creative Producer for the Kootenay Storytime Festival told The Nelson Daily Sunday.
We've had good numbers (Saturday) through lunch and into the afternoon."
The increase in crowds was uplifting to organizers.
"I'd say definitely we've had four times as many people attend as last year," Moore said.
"So the word is out and people are certainly starting to know about the Kootenay Storytime Festival."
The Kootenay Storytelling Festival promotes the art of storytelling in the Kootenay Region of British Columbia through an annual festival in Nelson.
The event started in Proctor before moving operations into Nelson in 2012.
This year the festival, under the guidance of founders Barry Gray, Ray Stothers and Richard Rowberry, scheduled three days of artists performing at the Capitol Theatre, Nelson Legion and Expressions on Ward Street.
"Everyone seems to be very happy with the event," Moore said. "Things seem to be flowing smoothly. The artists are happy. The audience is happy."
"It really helps to have three venues that are so close together," Moore added.