Mallard's Team of the Week — Leafs/Trafalgar Floor Hockey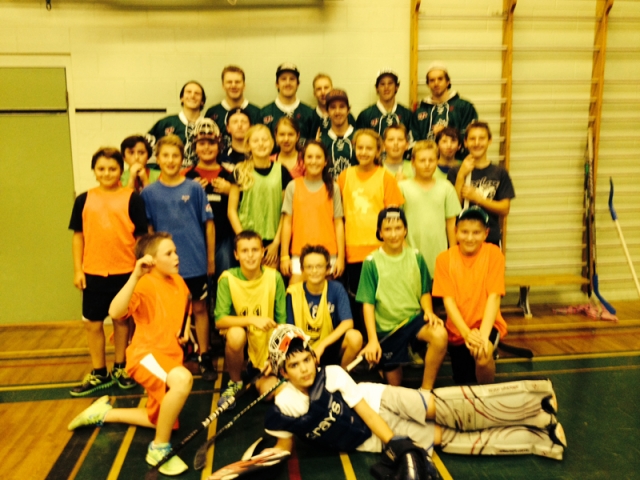 The Nelson Leafs are not only turning heads of hockey fans with the fast start this KIJHL season, but players are also finding time to win the hearts of young fans during a floor hockey challenge match at Trafalgar.
Some of the Leafs players were at the Uphill-based school on the invitation of teacher Carla DeBiasio.
The Leafs were pushed to the limit during the contest.
Mallard's Source for sports would also like to salute the Trafalgar game with Team of the Week honours.
The players may be a little out of focus, but that only because they were moving so fast.