Forest industry lobbies mayor, recycling transforms, lake gets dollars, bylaws get teeth-- Nelson city council September 9, 2013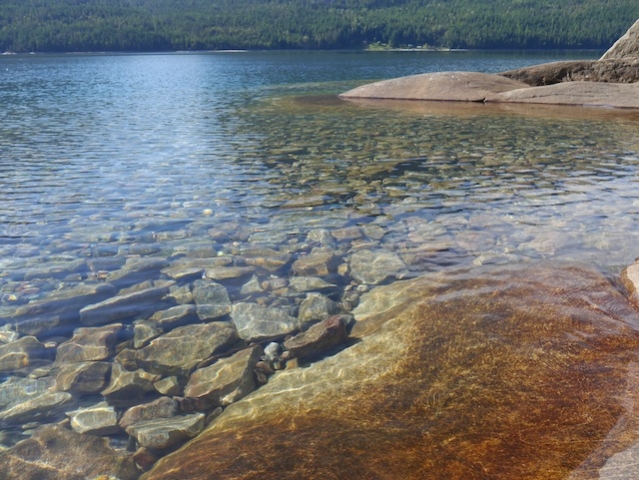 The following items are the highlights of the meeting of Nelson City Council held on September 9, 2013.
Forest industry lobbies local governments
Councillor Donna Macdonald expressed surprise that the Regional District of Central Kootenay (RDCK) board and Mayor John Dooley recently met with provincial  forest minister Steve Thompson to lobby the provincial government on behalf of the local forest industry.
She said the Interior Lumber Manufacturers Association made a presentation to the RDCK board on July 18, and the board then agreed to ask the minister to review the local timber supply to ensure that it be maintained or increased.
Subsequently, a meeting took place in August between Thompson, members of the RDCK board, and several regional mayors including Dooley.
Macdonald suggested this was an attempt at an end-run by the industry around the established, long-term provincial timber supply review process.
Dooley defended the meeting and the forest industry saying it provides many jobs in the area, while Macdonald and Councillor Candace Batycki said all sectors should be involved in such discussions and that city council should have decided in advance how it was being represented at such a meeting.
Batycki said the industry presentation to the RDCK appears to suggest that protected areas be logged.
Recycling changes
Council decided to accept a contract with Multi-Materials BC (MMBC) to provide pick-up of curbside recycling in the city for $32 per household, beginning in 2014.
From that point, paper and packaging in B.C. will be recycled by the paper and packaging industry, not by municipal taxpayers. MMBC is a paper and packaging industry group set up to accomplish this.
Under that contact, the city will deliver the recycling to an as-yet unknown location somewhere within 60 kilometers of Nelson.  That location will be decided by whoever wins the contract to pick up and process recycling from the city. That contract will be tendered later this year.
For more information in a previous story in The Nelson Daily click here.
Bylaws get new penalties
Council considered and approved penalties proposed for its bylaws related to anti-smoking, business licences, parks, property maintenance, waste management and wildlife attractants.
For example, the following penalties were approved for the wildlife portion of the Waste Management and Wildlife Attractant By-Law:
Garbage not stored securely: $150

Garbage placed for collection before 5 a.m.: $150
Prohibited disposal of any garbage or wildlife attractant materials: $150
Improper storage of wildlife attractants and failure to remove fruit from the ground: $ 150
Prohibit inspection of property: $500
Obstruct a bylaw enforcement officer: $500
City supports Kootenay Lake Partnership
Council decided to donate $5000 to the Kootenay Lake Partnership, following a presentation by the group to council in May.
The Kootenay Lake Partnership is a multi-agency group formed to reduce development pressures and policy conflicts related to land use around the shore of Kootenay Lake.
Council also decided that the mayor would advocate that long-term support for the partnership should be derived from an annual fund that comes to the RDCK from B.C. Hydro.