Bombers need shootout to capture Prince Charles Tourney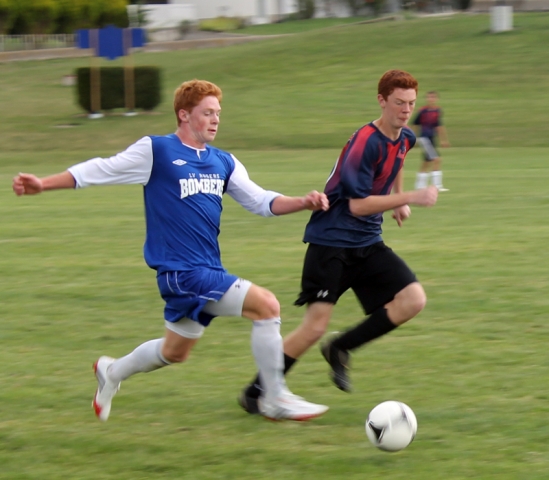 The L.V. Rogers Bombers needed a shootout to get past Mt Baker Wild in the final of the Prince Charles Comets High School Boy's Soccer Tournament in Creston.
The teams were tied after regulation time, forcing a shootout to determine the overall champ.,
LVR did not allow a goal through the round robin, blasting David Thompson Lakers of Invermere 6-0, Grand Forks Wolves 4-0 and J. Lloyd Crowe Hawks of Trail 5-0.
The Bombers are the defending Kootenay High School AA Boy's Soccer Champs.
LVR finishing in the top ten at the 2012 tournament in Burnaby.