24/7 Emergency-room service fails in Kaslo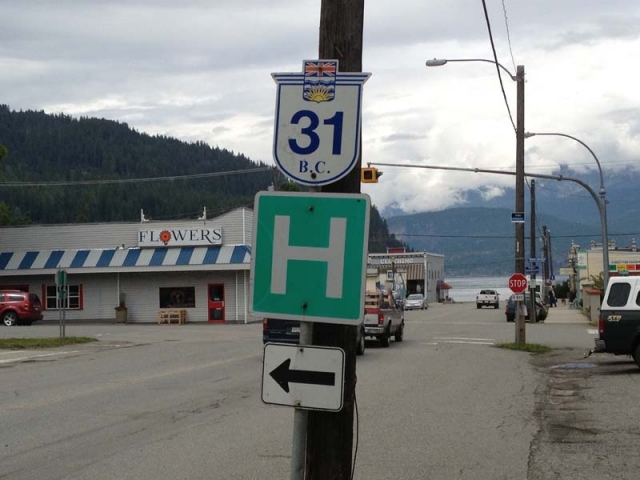 By Suzy Hamilton, The Nelson Daily
It's back to square one for Kaslo residents who have been working a year to keep their health centre emergency room open seven days a week, 24 hours a day.
Speculations were confirmed Wednesday by Interior Health's update that the Victorian Community Health Centre will soon reduce its emergency room hours to 9-5, Monday through Friday, after a year of failed attempts to obtain  enough full time physicians in Kaslo to keep it open 24/7. 
"The kicker is that there have been no consultations with the BC Ambulance Service (BCAS)  and IH, since last April," said RDCK Area D director Andy Shadrack who sits on a health negotiating committee with the village of Kaslo, local lawyer Tom Humphries and various retired health officials.
"The BCAS didn't even know. The ambulance could be in Nelson and there's no doctor.
"It's safe to say we need some sort of emergency care 24/7 here."
On September 16, Kaslo residents, who anticipated the cutbacks, rallied for doctors in front of the Centre.
Local business owner Ken Hart organized the rally. "This is totally unfair," he said. "We're getting fed up."
He is suggesting that the community look at a model provided by the Princeton General Hospital after the IH closed its emergency room in May 2012.
"Everybody in Princeton wouldn't settle for second place and we won't either," Hart said.
Princeton, a community servicing about 4,900 people, faced the same cuts as Kaslo. But after months of angry protests, the community took a different tack said a Regional District of Okanagan-Similkameen director Brad Hope.
"At first we dressed up in bandages and fought it in every possible way, " said Hope. "But then we realized we weren't getting anywhere. There was zero trust between the locals and Interior Health."
The community brought in outside consultants and found out that the IH is not responsible for recruiting physicians (see discussion paper: www.sohc.ca). That is the community's job, according to the discussion paper. 
"We realized that emergency service 24/7 depended on having the doctors recruited and retained," said Hope.
Combined with a signing bonus from the province and support from IH, success was achieved by putting together a system that worked for the doctors, Hope said.
"The magic bullet was providing one clinic where there is a team of doctors and shared resources such as one billing clerk and one receptionist."
As a result, 24/7 emergency services will open again at Princeton General Hospital on October 11 with four physicians and one nurse practitioner.
Nakusp has also faced physician shortages which impact emergency health care. But thanks to funds provided by  the Hospital Foundation and Hospital Auxiliary there, a residence was bought for an incoming doctor's use.
"I think it was the deciding factor for him," said Nakusp Mayor Karen Hamling.
The Saddle Mountain Medical Clinic now has four full time physicians.
Kaslo residents met at the school gym to discuss their options Wednesday night.
"We are hoping to be given a continued mandate to negotiate on behalf of the community," Shadrack said Wednesday afternoon.
His opinion of the year's effort to obtain full time doctors: "It just wasn't working."
Interior Health did not reply to The Nelson Daily at the time this story was uploaded to the site, but in a statement released on Wednesday, it said it would continue to work with Kaslo residents.
"Thank you to area residents for your patience, and for your valuable input this spring. We look forward to working together with the Kaslo and Area Health Care Work Group on the next steps to develop a robust primary care model for VCHC," said the release.