Mallard's Team of the Week — Nelson Neptune (Aquanaut) Swimmers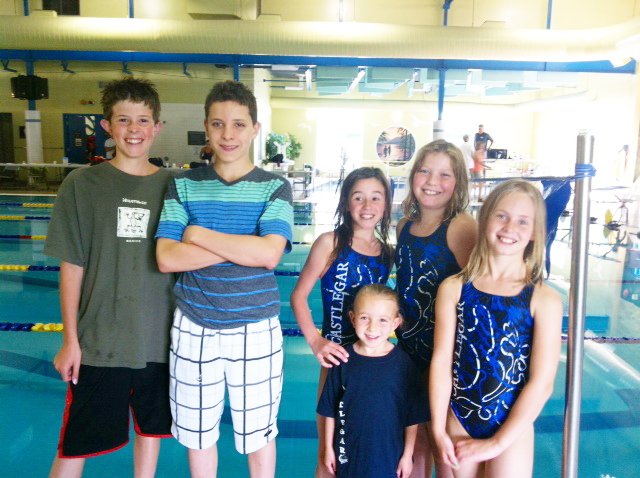 A little reno work at the Nelson and District Aquatic Centre didn't stop nine local swimmers from competing on the Kootenay Summer Swim Association Season.
The local contingent made the trek almost daily over to Castlegar to join the Aquanauts Swim Club for the recent 2013 season.
Five of the nine swimmers qualified to participate at the B.C. Summer Swim Championships in Burnaby at Simon Fraser University.
Staff at Mallard's Source for sports are pleased to see the swimmers go the extra mile to keep their personal swim season alive and want to honour the contingent at Team of the Week.
The swimmers include, back row, L-R, Sam Matthew, Matthew Holitzki, Madeline Holitzki and Elissa Centrone.
Front, Kalli Badry and Jaylen Rushton.
Missing from photo, Morgan Robertson-Weir, Maia Robertson-Weir and Logan Wright.