FortisBC, IBEW begin mediated talks in Vancouver — which is good news for Slocan Valley Co-op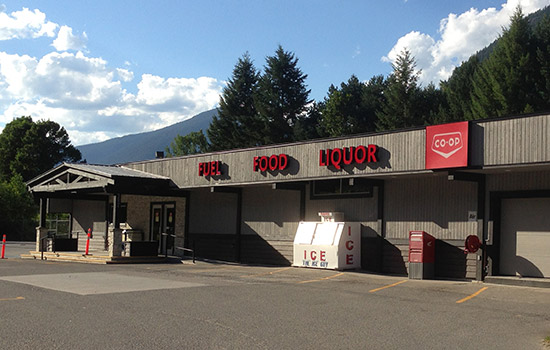 As the lockout of International Brotherhood of Electrical Workers Local 213 by FortisBC drags into its eighth week, Slocan Valley Co-op General Manager Chris Sapriken will be happy to hear that rumours of the two sides using mediation to settle this agreement are true.
FortisBC negotiators and members of the IBEW Local 213 team began two days of talks Wednesday with the assistance of third party private mediator Vince Ready.
"We are returning to the bargaining table," Joyce Wagenaar, Director of Communications at FortisBC told The Nelson Daily Wednesday afternoon.
"We're seeking the assistance of Vince Ready and I think an important consideration is to make the best use of his expertise and for both sides to come to the table and prepare to negotiate and problem solve in terms of reaching an agreement."
Of course an agreement in the eight-week lockout can't come any sooner for the Slocan Valley Co-op General Manager.
The Co-op was three days from having major electrical upgrades completed by FortisBC staff before the company locked out its employees.
The upgrades would allow the Co-op to complete planned renovations to store located next two Highway 6 in the Slocan Valley.
"Frustrated," Sapriken said when the question of how does this lockout make him feel.
"It's a labour dispute," Sapriken added. "We wish there was a provision for us based on our emergency needs. But it didn't work out that way.
"We're basically caught in the middle of a dispute between Fortis and their employees."
Sapriken said to power up the new coolers, freezers and air conditioning and heating systems, upgrades needed to be made from a single phase to a three-phase system.
Everything was going along smoothly until FortisBC locked out the IBEW Local 213 workers in June, just days before the upgrades were to be started.
Sapriken, who has paid the $8,000 fee for the upgrades in advance, contacted FortisBC to see if anything could be done to fix his problem.
However, a review saw these upgrades did not fall under the emergency guidelines forcing the Co-op to wait until the dispute ends.
"We tried to go through the right channels . . .. Fortis was accommodating as much as possible considering it's a labour dispute," Sapriken explained.
"They were trying put everything together that would help out emergency requirements."
When contacted Waganeer wanted to "apologize" on behalf of FortisBC for the delay.
"We certainly apologize for any inconvenience," Wagenaar explained. "We appreciate that people involved in big construction projects would like certainty around their projects."
"But the good news is we're now in mediation today and looking forward to resolving this and getting a new collective agreement," Wagenaar added.
The IBEW Local 213 represents employees various generation, transmission and distribution operations, including power line technicians, electricians and system power dispatchers.
IBEW also represents employees on the gas side of FortisBC in a different collective agreement. The gas employees are not impacted by this job action.
FortisBC and IBEW Local 213 have been without a contract since January 31, 2013.
There have been ongoing negotiations since early January with no movement on a key issue of changing job classification language the company has proposed.
IBEW Local 213 business manager Rod Russell told The Nelson Daily the company offered a wage package that included 2% increase with no retro pay.
The union countered with 3% and full retro pay. The union also wants the new Family Day holiday in February added as a stat holiday for the employees.
The roadblock had IBEW Local 213, supported by a 90-plus percent vote, to issue 72-hour strike notice to FortisBC May 10, 2013.
In a rare move, FortisBC forced the IBEW Local 213 membership to vote on its final contract proposal through a mail out ballot.
Russell said IBEW Local 213 members, with 90.4% ballot return, voted 88.4 percent to reject the proposal.
The company then locked out the union June 26.
The last strike at the power company happened in 2001, which lasted just short of four months.