Melanson scores twice to power Innkeepers past Old Dogs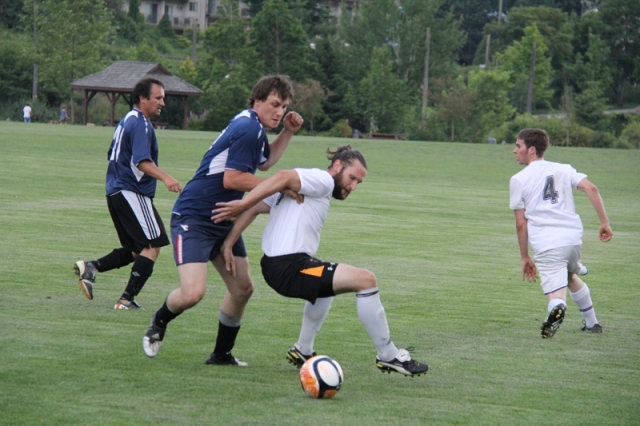 The Innkeepers took over top spot in the Leo's Men's Open Soccer League with a 3-1 win over the Old Dogs Football Club Tuesday at the Lakeside Pitch.
The game was a battle between the two league Dogs, playoff champs.
Mitch Melanson scored twice and Ryan Lewis added a single for the Innkeepers, improving to 7-2 on the season.
Old Dogs drop to 6-3, three points behind Innkeepers.
Action resumes Tuesday with Innkeepers facing Nelson U17 Selects and Old Dogs meeting Kootenay Co-op.