Mallard's Team of the Week — Nelson U16 Selects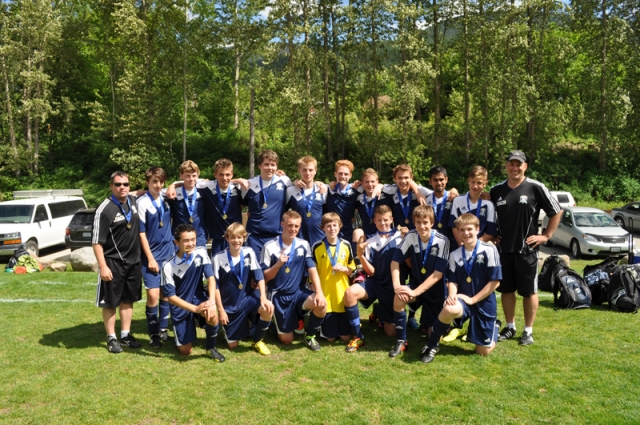 Close but no medal podium for the Nelson U16 Selects at the Les Sinnott Memorial Boy's Provincial Cup Soccer Tournament in Prince George.
However, the road to PG was still filled with more buiiding blocks for the young side than disappointment.
Which is why Mallard's Source for sports selected the Selects Team of the Week for their "leave everything on the field" attitude.
The team include coach Chuck Bennett, Theo Bakas, Dylan Bennett, Guus Lammers, Aslan Mackay, Kaden Foy, Nicholas Wethal, Nigel Ziegler, James Miller, Amit Bhabra, Andrew Knapik, coach Dan Szabo, Owen Thurston, Bryce Twible, Micah May, Liam Guenther, Jake Anderson, Spencer Szabo and Lucas Spielman.