Mallard's Team of the Week — Kootenay Lake Outdoor Skatepark Society Team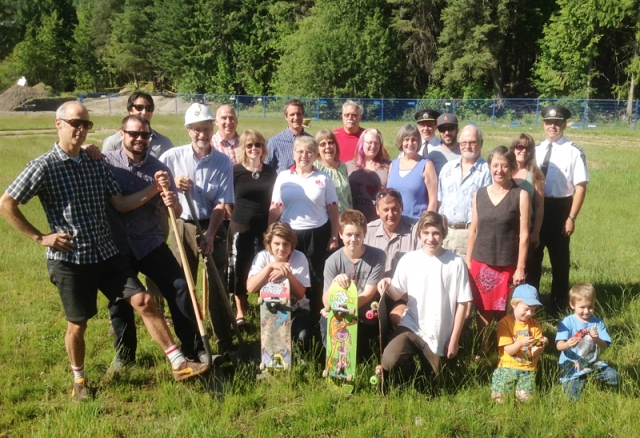 This Team of the Week selection was a no-brainer.
After what seems like years in the making, the Kootenay Lake Outdoor Skatepark Society finally saw construction begin on the new facility during a special ceremony Wednesday at the Art Gibbons Park (a.k.a. Rosemont Park).
The ceremony was headed by Nelson Mayor John Dooley.
But this was a monumentous event supported by a large part of the community — councillors Robin Cherbo, Donna Macdonald and Deb Kozak, Nelson City Police and Bylaw Officers along with City of Nelson department heads, Kootenay Lake Outdoor Skatepark Society supporters and some of the numerous business leaders whose donations helped kick start the $600,000 skatepark effort.
So without further adieu, Staff at Mallard's Source for sports would like . . . a drum roll please, select Team Nelson Skatepark as Team of the week.
Following the ground-breaking ceremony, the contingent got together for a team photo.