Bogustown dumps Sage en route to Mixed Slopitch regular season title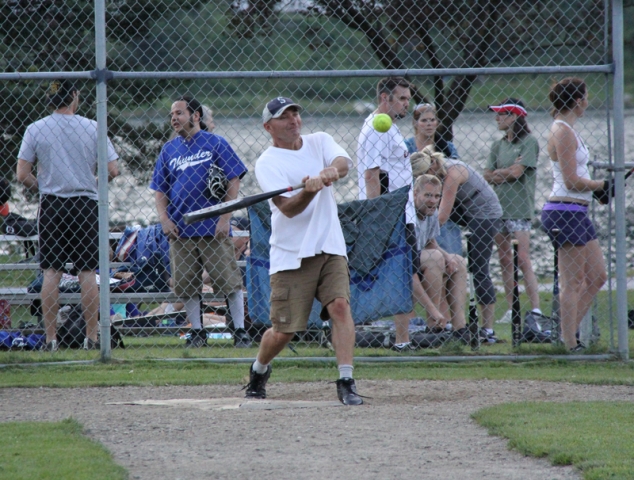 The game was billed as a showdown between two league heavyweights.
Only no one told the players on Sage.
Bogustown scored early, often and then some en route to a lopsided victory in Nelson Mixed Slopitch League action Wednesday at the Lakeside Diamonds.
The win gave Bogustown the regular season title as the league begins to prep for the playoffs, beginning Friday, July 19.
Bogustown wins the regular season with a 14-1 record.
The lone loss came against Molson Finley's, which finished third behind Sage.
Louie's, the 2012 defending playoff champion, took fourth with Can Filters fifth, MainJet sixth and Nelson and District Credit Union seventh.
Competition, Devito's Shoes and Tin Tippers round out the top ten.
The league playoff champion will be crowned Sunday, July 21.