ArtWalk 2013 opens to packed venues Friday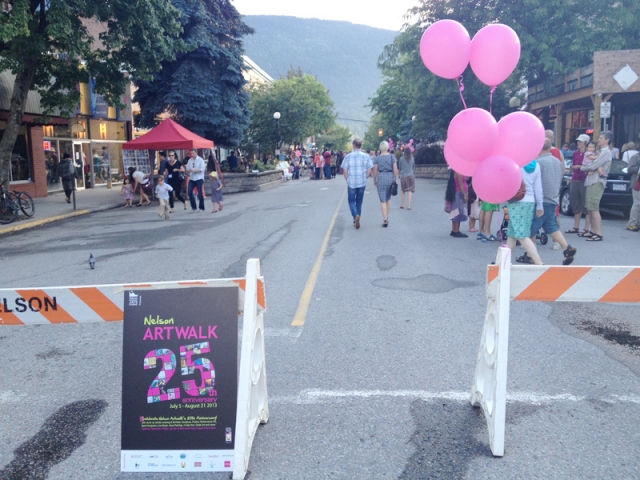 Art seekers were out in full force as Nelson & District Arts Council held its grand opening for the 25th ediition of ArtWalk on Baker Street Friday evening.
Friday's gala opening featured live music, artist performances, sand sculptors, chalk artists and face painting.
The event kicked off with a parade led by the  Kootenay Kiltie Pipe Band.
After opening remarks it was on to the see what local artists had created at 16 venues from Baker Street down to Front Street.
The venues will be available until August when the next round of artists will be unveiled during the second opening night gala, Friday, August 2.
More information, including brochures and maps, is available at the Chamber of Commerce, Touchstones, at participating venues or online at http://www.ndac.ca