Airport runway maintenance close to completion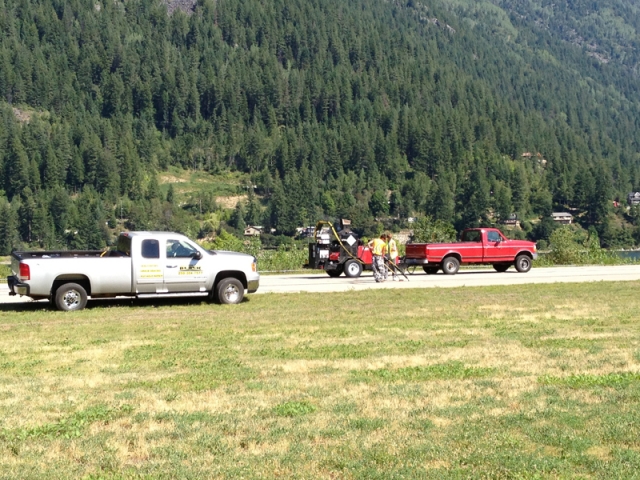 It's probably one of the hottest jobs in Nelson — that meaning of hot refers to heat and not in the cool factor.
A contract crew has been performing general maintenance to the runway, crack filling the landing strip at the Nelson Airport for the past week.
The project is expected to be completed this week.
The airport runway has been closed to regular plane traffic during maintenance from morning to mid-afternoon.
For those thinking about how hot its been of late, Castlegar weather office is calling for temperatures in the 30 C range . . . much hotter on the runway.