Solid season for Angels ends with silver medal at Little League Championships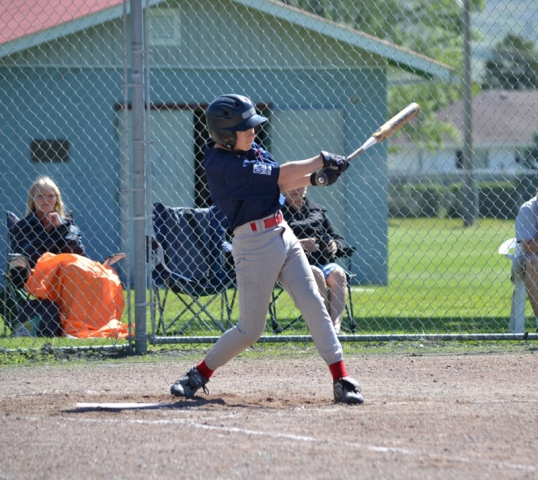 The Nelson Angels ran out of gas in the final of the 2013 West Kootenay Little League Baseball Championships Sunday in Trail.
Despite playing a great game, the Angels lost 9-1 to a Trail team that did not make an error in the entire game.
"Still a great season finished second in the league in the regular season beating Trail twice during the year but did not have enough to dethrone them in the playoffs," said Nelson manager Corbin Comishin.
Nelson received strong pitching from Harry Suh to start the game and was only down 3-0.
But the errors started to mount allowing Trail to capitalize on the mistakes.
Nelson opened with a slow start, down 6-1 entering the fifth.
That's when the Angels starting putting hits together, batting around the order to tie the game.
The game went nine innings and it seemed Nelson was done trailing 9-6.
However, another flurry of hits  — Connor Comishin started the inning with a triple, then Brendan Vulcano a double, Justin Lasichuk next with a single followed by Charles Curiston with a double and finally Blair Sookero pounded a ball to the fence to plate the winning run. 
Final 10-9 Nelson from a walk off hit in bottom of ninth without recording an out in the inning.
Trail stuck it to the Angels in the second game, pounding Nelson 14-6.
Facing elimination, the Angels found some offence against Beaver Valley.
The Angels rode the outstanding pitching of Blair Sookero en route to an 11-1 lead after three innings.
However, Beaver Valley rallied to close the gap to 12-10 before Connor Comishin came in to closeout the game.